Decorated table and area with candles, rose petals and balloons
2 Mocktails on arrival
3 course meal - 1 starters, 1 main, 1 dal preparation, assorted breads, 2 desserts (gulab jamun / icecream)
Cuisine-North Indian(veg)
Parking is available at the venue
Only Veg is served by the property
This experience is available in Jaipur only.
More than 24 hours before experience: Cancellation with 90% Refund
6 hours to 24 hours before an experience: Cancellation with 50% Refund
Less than 6 hours before experience: No Refund on Cancellation
No Cancellation is possible for experiences booked for 13th and 14th February as these are Valentine's Special Packages.
Trusted Platform - More than 10,000 celebrations every month
Professional Team - Follows all Safety Measures & Sanitisation Requirements
Complete Confidence - Browse all Verified Reviews and Original Photographs
100% Refund - In case of non-availability, a complete refund of total amount is initiated
About The Experience
Well! Be it a start of new relation or be it a bond of years what can go never out of trend is the charm and impact of a candlelight dinner. So why not indulge yourself in the beauty of this mesmerizing setup and get lost in the world of dreams with your partner.
Your host will be amazing and you are going to have the best ever experience of your life while dining there. Your whole experience will take place on a terrace and you will be witnessing the best cuisine you have ever tasted.
As soon as you will reach there you will be welcomed warmly and can arrange a surprise bouquet for your partner. You will then be headed to your table which is decorated to make your evening even more beautiful. The decoration will be done with flowers, flowers petals, candles, lamps, balloons and nice fragrances.
As soon as you are ready you will be served with your steaming hot food right on your table. You can choose your food from a wide range of North Indian Cuisine available in Veg options. Your food will be served in 3 courses which will include 2 starters, 2 main courses, and 2 desserts. This experience is going to be the unforgettable we bet.
Experience Video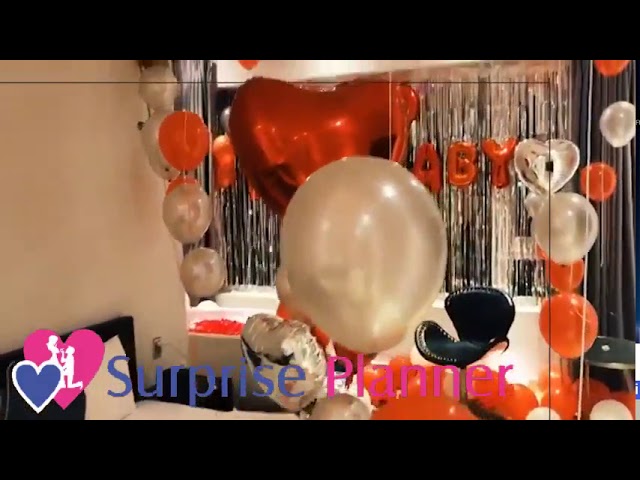 Review