Be Mine letter foil balloon (in Golden stuck on a wall)
12 Red heart shaped foil balloons (stuck on the ceiling)
40 Red balloons spread across the floor
5 fairy light (8-9 mtrs long)
4 Red heart shaped foil balloons (Stuck on the wall)
Rose Petals On Bed in heart shape
Decoration at home and hotel room
You may add LED LOVE letters with batteries to make the experience even more special
Right after the booking, you will be redirected to a page where you fill all details like balloon colours, address etc..
On next screen, you can add finer details such as flower bouquet, cake, priv guitarist, and sparkling wine
You will have to provide a stool or ladder to reach the ceiling
Helium balloons are not included in the package. Tape will be used to put balloons on the wall.
Surge will be applied for same day bookings call 9116918882
More than 24 hours before experience: Cancellation with 90% Refund
6 hours to 24 hours before an experience: Cancellation with 50% Refund
Less than 6 hours before experience: No Refund on Cancellation
No Cancellation is possible for experiences booked for 13th and 14th February as these are Valentine's Special Packages.
Trusted Platform - More than 10,000 celebrations every month
Professional Team - Follows all Safety Measures & Sanitisation Requirements
Complete Confidence - Browse all Verified Reviews and Original Photographs
100% Refund - In case of non-availability, a complete refund of total amount is initiated
About The Experience
A Wedding anniversary is the celebration of Love, Trust, Partnership, Tolerance and Tenacity. Express your love for your special person with a special anniversary Love Experience. Rekindle old flames and remind each other how special your relationship is with romantic and sensual room decor. This surprise is sure to Spice up your love life. This special day should never go as another day because this is the day when you took a decision to live your whole life with your loved one. So, it's high time to celebrate this day with your partner and let her feel how much she is important to you. It's an opportunity to live a day together full of emotions and love.
Experience Video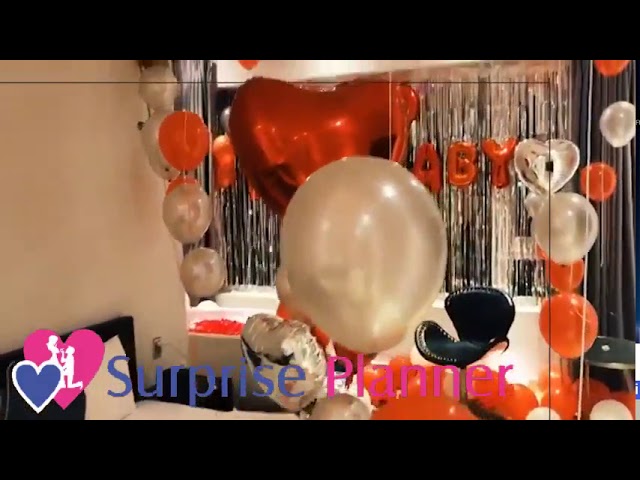 Review