MARRY ME Led props
120 glass candles
Rose petals pathway
Rose Heart on ground
Background music
Fairy lights and heart balloons decor
Add special gifts from customization to make your proposal more Beautiful!
More than 24 hours before experience: Cancellation with 90% Refund
6 hours to 24 hours before an experience: Cancellation with 50% Refund
Less than 6 hours before experience: No Refund on Cancellation
No Cancellation is possible for experiences booked for 13th and 14th February as these are Valentine's Special Packages.
Trusted Platform - More than 10,000 celebrations every month
Professional Team - Follows all Safety Measures & Sanitisation Requirements
Complete Confidence - Browse all Verified Reviews and Original Photographs
100% Refund - In case of non-availability, a complete refund of total amount is initiated
About The Experience
Unique Proposal Idea- Best Way to say Marry Me with this dreamy proposal setting Create the perfect experience, which embodies the eccentric bond between you and your partner with the spectacular setup. Start your journey to a perfect wedding with the perfect proposal of your dreams without any worries. Commit to spending your lives together with amazing confetti explosives and captivating decor. Memories that last a lifetime! With the huge LED "Marry Me" letters standing bright and tall, sweep your 'BAE' of their feet with a romantic experience that is both memorable and unique. The fragrance of the rose petals and lovely candles all over the space would not fail to let your partner know of how special they are for you. Express your deepest feelings with a personalized touch by picking out a place of your choice, making the proposal meaningful.
Experience Video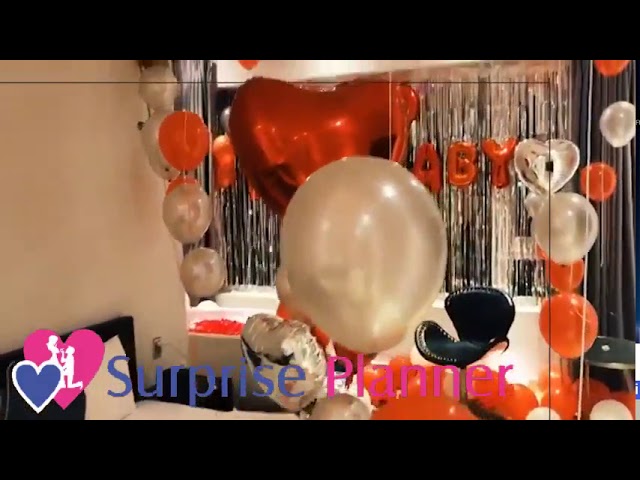 Review
Location
Your home / selected delivery location