200 Golden Silver And White Balloons
Champagne Bottle Foil Balloon
Happy Birthday Foil Balloon
1 fairy light
Please ensure that someone is present in the room while the decoration is being done. Please take care of your valuables.
Message Card cannot be selected for this product and will not be delivered along with the product.
Please call or chat or email to check availability before booking
The decorator will not wait more than 30 minutes at the location from the chosen time slot.
More than 24 hours before experience: Cancellation with 90% Refund
6 hours to 24 hours before an experience: Cancellation with 50% Refund
Less than 6 hours before experience: No Refund on Cancellation
No Cancellation is possible for experiences booked for 13th and 14th February as these are Valentine's Special Packages.
Trusted Platform - More than 10,000 celebrations every month
Professional Team - Follows all Safety Measures & Sanitisation Requirements
Complete Confidence - Browse all Verified Reviews and Original Photographs
100% Refund - In case of non-availability, a complete refund of total amount is initiated
About The Experience
 Simple Birthday Decoration at Home, jaipur Simple Birthday Decoration at Home By surprise planner. Balloons create a bright and fun atmosphere – Walking into a home or at an event with balloons immediately lets your guests know that this is a colorful, fun event and that everyone is there to have a good time. Leave any seriousness at the front door! They are a quick and budget-friendly method of decoration where the balloons can be free-floating or placed on the ceiling as bunches. You can Personalize your experience according to you- Guitaristâ for the music lovers & that additional mushy bit. we ll send AN creative person from an area band to play the favorite songs of your partner. conjointly works nicely for parentâs day and your daughters birthday. Movie screeningâ if youre a picture show lover then you organize a picture show evening on massive screen. we organize delivery & pick-up of a projector and a huge screen
Experience Video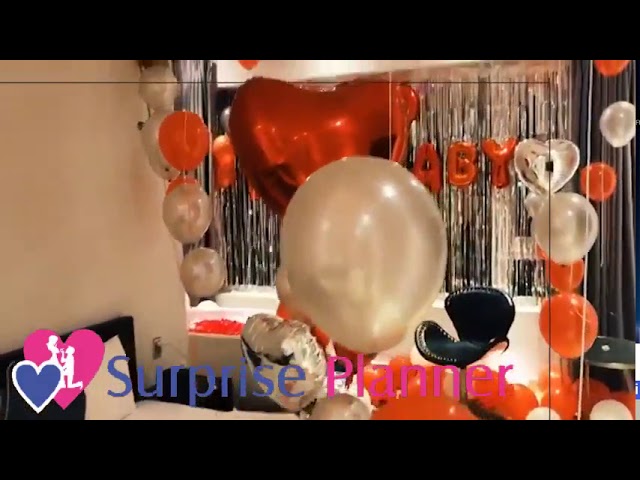 Review