Welcome drinks on arrival for the couple
Private romantic cabana tent with floor seating in a room
Movie Screening Setup
Light Decorations with LOVE Neon LED sign, candles in Pearl glass Jars, LED Bottles
Decorations with lanterns, flowers,candle pillars, flower chandelier, fur & rose cushions
Private butler serving
Welcome drinks
7-course chef's special meal
Options to choose form veg. and non-veg. dishes
Cuisine: North Indian
Soft music in the background
Inclusive of all taxes
Children are not allowed
Non-veg is not served on Tuesdays
Guest need to carry their own movie in a pendrive/laptop
Food will not be packed or allowed to take away.
Timings:
More than 24 hours before experience: Cancellation with 90% Refund
6 hours to 24 hours before an experience: Cancellation with 50% Refund
Less than 6 hours before experience: No Refund on Cancellation
No Cancellation is possible for experiences booked for 13th and 14th February as these are Valentine's Special Packages.
Trusted Platform - More than 10,000 celebrations every month
Professional Team - Follows all Safety Measures & Sanitisation Requirements
Complete Confidence - Browse all Verified Reviews and Original Photographs
100% Refund - In case of non-availability, a complete refund of total amount is initiated
About The Experience
This weekend do you wanna plan a movie surprise for someone special? Are you thinking of a place where you wanna go with your partner holding his/her hand? The best place to spend quality time with your partner is a movie theatre. Everyone thinks of it to go movie with his/her beloved to spend some quality time but if you want to do something different for your beloved/life partner then plan a private movie surprise for him/her. Yes, you are thinking in the right way - the movie surprise. The Surprise Planner brings a special surprise for you, a private movie Surprise in Jaipur.
This kind of special surprise is for those couples who want to give a beautiful gift to their beloved and show love for their partner. Don't worry! We ar Surprise Planner comes to make your surprise very special. Here, we arrange a movie screen projector for you where you not only enjoy your favorite movie with your partner but also enjoy the welcome style and the decoration according to your pre-planned theme. We decorate your destination with balloons and rose petals. Wherever you book your destination, always remember the SURPRISE PLANNER.
We decorate the room with red balloons. 200 balloons will be used in decoration. 100 will be on the floor, 50 will be on walls and 50 will be used on the ceiling. A seating arrangement sofa for two people will be there. There will be an entry gate. We decorate the floor through which you enter the destination using rose petals, candle lights, and lamps. It feels like you are walking in heaven holding your partner's hand. After entering in the destination place, a table fully decorated with rose petals over which a flower flask and two glasses of drinks will be there. Dim lights and candlelights will make the destination more romantic and lovable. You will really enjoy our surprise decoration with your partner because we always think of the best deal and satisfaction for each and every client. There will be an arrangement of snacks and dinner as you wish. We promise you that your beloved will really love your private movie surprise and we will give our best to make your surprise amazing. So, this time book private a movie surprise in Jaipur with Surprise Planner at your affordable price at your location. You just order & we will fulfill it.
Experience Video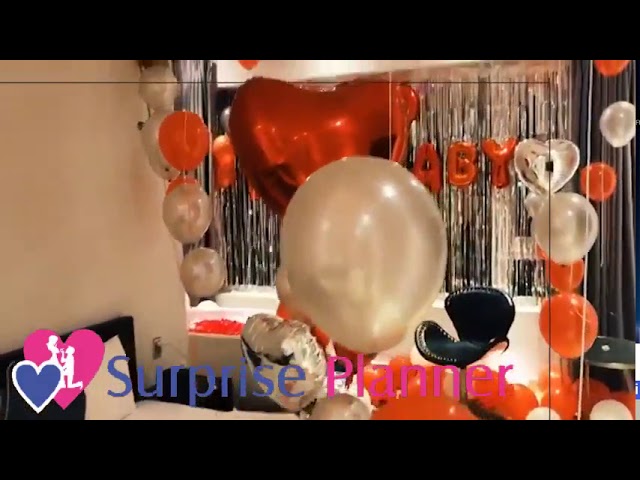 Review
Location
Ajmer road jaipur