More than 24 hours before experience: Cancellation with 90% Refund
6 hours to 24 hours before an experience: Cancellation with 50% Refund
Less than 6 hours before experience: No Refund on Cancellation
No Cancellation is possible for experiences booked for 13th and 14th February as these are Valentine's Special Packages.
Trusted Platform - More than 10,000 celebrations every month
Professional Team - Follows all Safety Measures & Sanitisation Requirements
Complete Confidence - Browse all Verified Reviews and Original Photographs
100% Refund - In case of non-availability, a complete refund of total amount is initiated
About The Experience
Turn your house into a romantic abode with a beautiful cabana set up for just the both of you. The cabana experience will be a never lasting experience for your entire life.
The open rooftop, the moonlight & the decoration together will make your celebration just double. These things together create love magic in the ambiance. What gonna be better than this to live a short but the happiest moment of the life. The cabana is decorated by professionals using balloons, flower petals, drapes and candles. 2 chairs and a table will also be set up by the team.
The entire setup will be taken back by the team on the morning after the surprise. This cabana setup decoration surprise at home is a great way to celebrate a wedding anniversary, engagement anniversary, love proposal, birthday, etc. Pictures seen on the website are of the actual surprise and a similar setup will be done for you. A team of 2 people will come to your place to set up the cabana.
It can be done on either a rooftop or in a large living room. Food can be curated by the team at an extra charge of Rs.6000.
Experience Video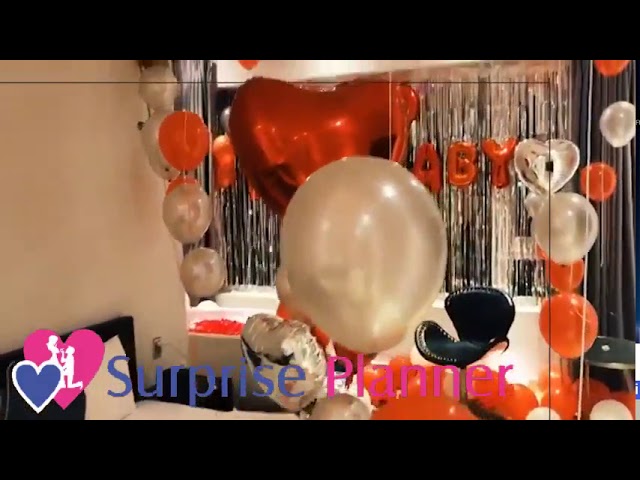 Review