A flower arrangement with candles.
Decorations with LED Lights/fairy lights
A Bottle of Red Wine.
Sellebrate team member will discuss your surprise specifications.
As per all the details provided by you, we will arrange a special evening for you.
You can add balloons/guitarist/gourmet food/server with this Experience.
There will be extra charges for any Add-ons.
Booking requests will be subject to availability and we will send an email for booking confirmation.
More than 24 hours before experience: Cancellation with 90% Refund
6 hours to 24 hours before an experience: Cancellation with 50% Refund
Less than 6 hours before experience: No Refund on Cancellation
No Cancellation is possible for experiences booked for 13th and 14th February as these are Valentine's Special Packages.
Trusted Platform - More than 10,000 celebrations every month
Professional Team - Follows all Safety Measures & Sanitisation Requirements
Complete Confidence - Browse all Verified Reviews and Original Photographs
100% Refund - In case of non-availability, a complete refund of total amount is initiated
About The Experience
Romantic rooftop date night at home in jaipur Here's your chance to keep the thrill and excitement of falling in love alive with our superb Rooftop Date experience. Enjoy an absolutely romantic evening under the starlit sky, with cool breeze kissing your face while you relish delicious food on the plate, watching an unobstructed panoramic view, accompanied by soft music being played in the background. So, turn a simple dinner date into a total funhouse by letting the Surprise Planner team arrange this special & Romantic Rooftop Date Night at Home Surprise for you and your partner. This rooftop date idea will blow your mind completely and fill you with full of thrill & romance. This is the ultimate way to make your partner fall in love with you again.
Experience Video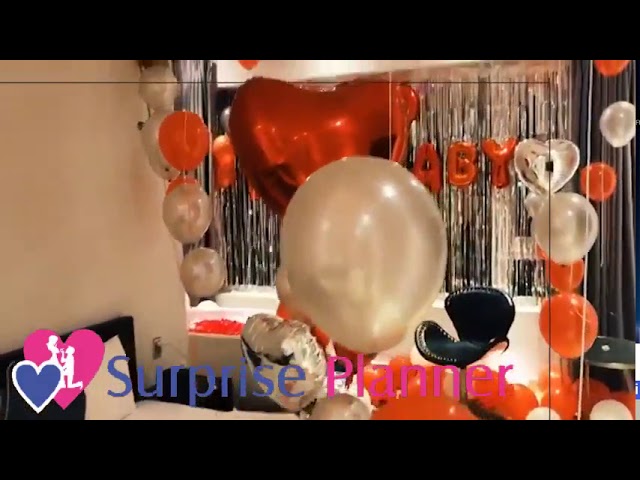 Review