Rajnigandha Chain (1.5 feet*200Piece)
Roses(100)
Rose petal(2kg )
Gultawari Petals (2kg)
Bouquet(Clide) - 2
Gerbera-3 Bundle
Spunch (Green) 2 Piece
Same Day delivery charges will be 1000rs extra
More than 24 hours before experience: Cancellation with 90% Refund
6 hours to 24 hours before an experience: Cancellation with 50% Refund
Less than 6 hours before experience: No Refund on Cancellation
No Cancellation is possible for experiences booked for 13th and 14th February as these are Valentine's Special Packages.
Trusted Platform - More than 10,000 celebrations every month
Professional Team - Follows all Safety Measures & Sanitisation Requirements
Complete Confidence - Browse all Verified Reviews and Original Photographs
100% Refund - In case of non-availability, a complete refund of total amount is initiated
About The Experience
Wedding Room Decoration: 10 Romantic Wedding Night Decoration Ideas To Make The First Night Memorable! So, the lovely couple has The party is over. The guests have left with fond memories in their hearts. It is finally official! The two love birds are now hitched for life. While it may be time for the guests to call it a night, the newlyweds have a little something more to look forward to – their first night together as partners! Here are 10 creative wedding ro om decoration ideas to make the newlywed couple's first night really special.
Experience Video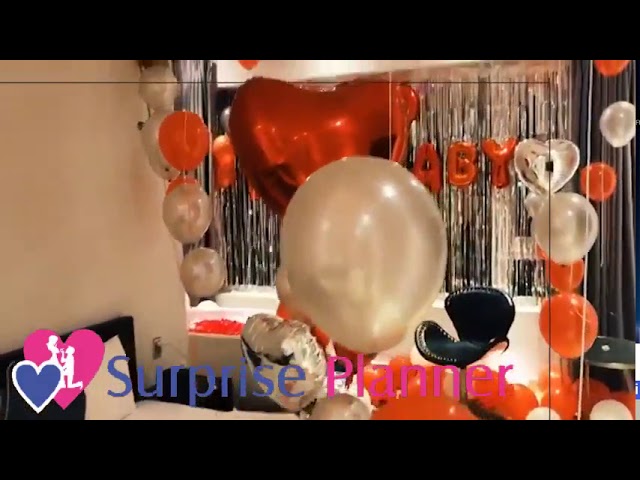 Review