Guitarist - 20 min live music performance
Delivery to your home
All Taxes
Your address, cake preference will be taken right after the booking
You can add finer details such as flowers & "Picture of pictures" photo frame gift from the next screen
More than 24 hours before experience: Cancellation with 90% Refund
6 hours to 24 hours before an experience: Cancellation with 50% Refund
Less than 6 hours before experience: No Refund on Cancellation
No Cancellation is possible for experiences booked for 13th and 14th February as these are Valentine's Special Packages.
Trusted Platform - More than 10,000 celebrations every month
Professional Team - Follows all Safety Measures & Sanitisation Requirements
Complete Confidence - Browse all Verified Reviews and Original Photographs
100% Refund - In case of non-availability, a complete refund of total amount is initiated
About The Experience
What will you give for that look on your loved one's face when he/she is pleasantly surprised and feel special! Be it midnight or a convenient time in the day, celebrate your loved one's special occasion, birthday or anniversary, with a guitarist playing live music and your beloved favourite cake with magic candles!
We will send a guitarist to your home, at a chosen venue, your favorite restaurant or any of your special outdoor locations. He will bring a cake of your choice and co-ordinate with you to create a nice surprise.
Who will be my guitarist? A passionate artist is selected by Surprise Planner by visiting various local music bands to select a handful of lead guitarists with good vocal & singing skills. We recommend you send us a list of 5-10 favorite songs. The guitarist will select some songs from the list that he is able to deliver better and those which go well together to create a 20 minutes performance. A questionnaire seeking a list of your suggested songs will prompt right after the booking. Also, you can make the celebration even more special by adding some tasteful add-ons.
We send you a nice flower bouquet or ask the guitarist to double up the live music performance. And if you are looking for a different & cute gift you can add a special "Mosaic" photo frame. Mosaic is a photo frame that combines hundreds of your small memories (photos) to form a big picture (couriered to your home / given address). As a safety feature, the background details, photo identity of the Guitarist will be shared with you in advance and he will work out the details with you to plan for a perfect surprise.
Experience Video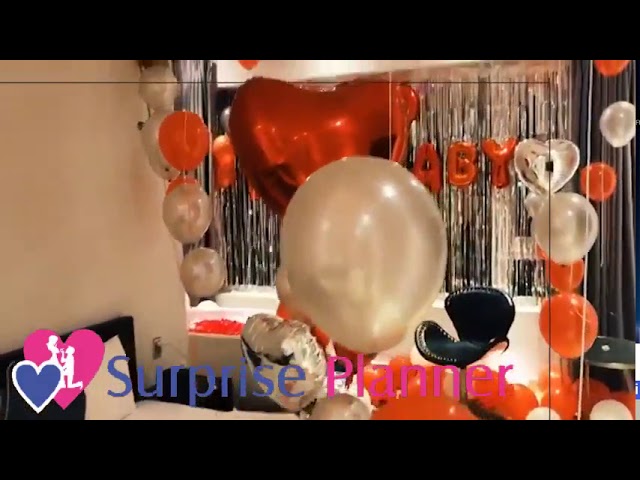 Review
Location
Your home / selected delivery location