Children are not allowed
Non-veg is not served on Tuesdays
Food will not be packed or allowed to take away.
Timings: 7.30 pm to 10:30 pm (only 1 slot)
It is mandatory for the guest to contact hotel 12 hours before booking and specify their food choices
Includes a couple
Welcome drinks on arrival for the couple
Private romantic cabana tent with floor seating
Light Decorations with LOVE Neon LED sign, candles in Pearl glass Jars, LED Bottles
Decorations with lanterns, flowers,candle pillars, flower chandelier, fur & rose cushions
Private butler serving
Welcome drinks
7-course chef's special meal
Options to choose form veg. and non-veg. dishes
Cuisine: North Indian
Soft music in the background
Inclusive of all taxes
More than 24 hours before experience: Cancellation with 90% Refund
6 hours to 24 hours before an experience: Cancellation with 50% Refund
Less than 6 hours before experience: No Refund on Cancellation
No Cancellation is possible for experiences booked for 13th and 14th February as these are Valentine's Special Packages.
Trusted Platform - More than 10,000 celebrations every month
Professional Team - Follows all Safety Measures & Sanitisation Requirements
Complete Confidence - Browse all Verified Reviews and Original Photographs
100% Refund - In case of non-availability, a complete refund of total amount is initiated
About The Experience
Private Cabana Candlelight Dinner in jaipur Looking for something special to surprise your partner? Then head to Radisson where a thoughtfully curated 4- course Private Cabana candlelight dinner awaits you and your partner. The relaxed and peaceful ambience will make your partner fall in love with you all over again. Radisson is known for its elegance and world class hospitality. The minute you walk in, you will get mesmerized by the gorgeous Cabana, set by the alluring, turquoise pool. Bask in the bewitching beauty as the moon shines bright over your head. The tranquil ambience, the light breeze soothing your senses and a beautifully decorated table offers a lovely ambience to connect with your partner. Proceed the evening with a scrumptious 4 course dinner consisting of 4 starters, 1 soup, 5 main courses and 2 desserts. Make your day memorable by making the experience personalised with our amazing customisations-Gift your bae a flower bouquet, sweeten the date with a cake or a professional photographer or guitarist.
Experience Video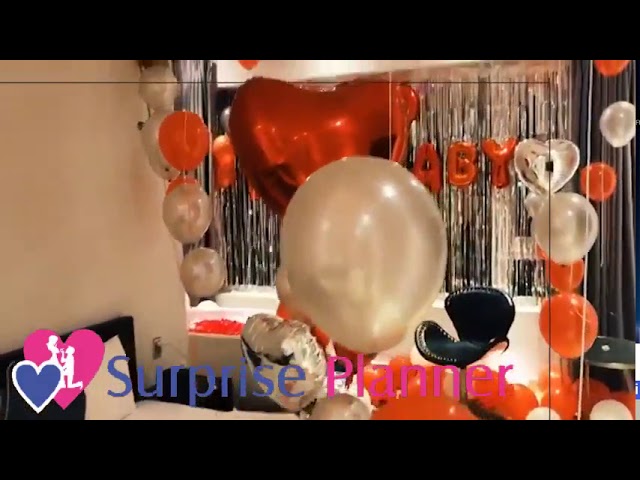 Review