100 Air-filled Metallic balloon decoration.
3 Fairy Lights.
1Net Canopy.
2 heart shape foil balloons.
Happy Birthday/Anniversary paper banner.
500gm Rose petals.
Decorator's conveyance charges Included.
Applicable taxes included.
Please ensure that someone is present in the room while the decoration is being done. Please take care of your valuables.
More than 24 hours before experience: Cancellation with 90% Refund
6 hours to 24 hours before an experience: Cancellation with 50% Refund
Less than 6 hours before experience: No Refund on Cancellation
No Cancellation is possible for experiences booked for 13th and 14th February as these are Valentine's Special Packages.
Trusted Platform - More than 10,000 celebrations every month
Professional Team - Follows all Safety Measures & Sanitisation Requirements
Complete Confidence - Browse all Verified Reviews and Original Photographs
100% Refund - In case of non-availability, a complete refund of total amount is initiated
About The Experience
Romantic Canopy Decoration For Home In jaipur Get ready to experience the most romantic decoration in the city i.e. Romantic Canopy Decoration At Home in Bangalore. It comes with a beautiful canopy setup that is perfect to convert your bedroom into a room of love. Amaze your loved ones with this perfect decoration specially customized by us for celebrating Birthdays, Anniversaries, First Wedding Night, etc, or even if you are planning to propose the one you love, Just go with this setup and their answer will definitely be a yes. Our professional decorator will come to your place of choice to set this up and within an ample amount of time, you'll get the setup ready. So don't wait, book the Romantic Canopy Decoration for your Home in Bangalore to make the occasion memorable and experience the magic of love through surprise planner.
Experience Video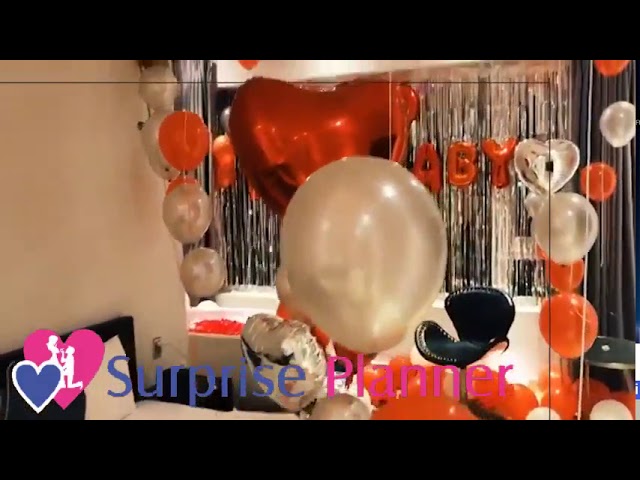 Review