More than 24 hours before experience: Cancellation with 90% Refund
6 hours to 24 hours before an experience: Cancellation with 50% Refund
Less than 6 hours before experience: No Refund on Cancellation
No Cancellation is possible for experiences booked for 13th and 14th February as these are Valentine's Special Packages.
Trusted Platform - More than 10,000 celebrations every month
Professional Team - Follows all Safety Measures & Sanitisation Requirements
Complete Confidence - Browse all Verified Reviews and Original Photographs
100% Refund - In case of non-availability, a complete refund of total amount is initiated
About The Experience
Romantic dinner & stay birthday anniversary proposal surprise in Jaipur Do you wish to spend some quality time with your beloved but can't finalize the appropriate place? Worry Not! Surprise planner brings the experience that will give you ample time for togetherness. A romantic candlelight dinner is followed by a stay option. 3-course meal, ambient music & comfortable rooms for night stay with breakfast.
The hotels are well known for their top-notch service. Staffs are very good & patient, catering to all your needs. The experience begins with 2 welcome mocktails that revive your tastebuds. Tables are adorned with candles & flower petals to make it a typical couple dinner date. Gorge on yummy food, a 3-course meal ( multi-cuisine menu) consisting of starters, mains & dessert. Enjoy the company of your beloved and listen to each other, speak your heart out & let each other know how much you love. Romantic music in the background makes everything even better. Head straightaway to your room after the completion of dinner. The nicely done room will impress you surely. Customize your experience with a flower bouquet, cake, or even a pickup & drop.
Experience Video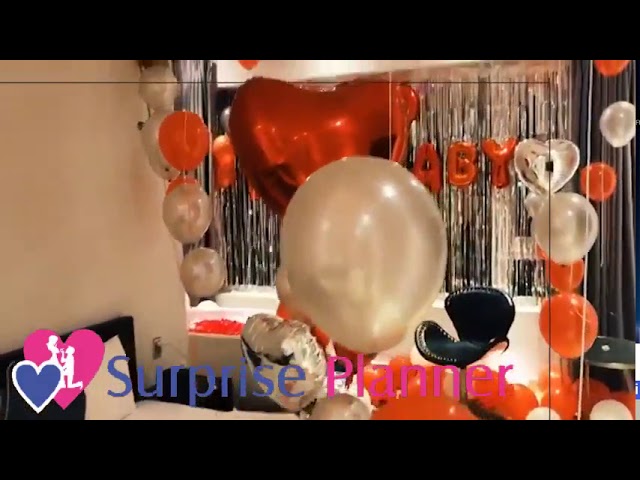 Review