18 Best Birthday Celebration Ideas You Love Most in 2021
INTRODUCTION
A Birthday Celebration is always a pleasure whether you are turning 5 or 95. Every child wants to enjoy their birthday with friends, family & relatives. A get-together not only gives good vibes but also provides a boost to the individual's life. Having an increment in age brings a lot of responsibilities and rights. But that is not what we gonna discuss today.
Now the question is how to celebrate the Birthday in a unique style? Organizing a simple party is so outdated. Children want to celebrate their birthday with lots of surprises and games added with delicious food. So we require Birthday ideas according to today's trend.
A trend is something that gets changed every dozen hours. So modifying old birthday celebration ideas according to today's trend is quite a challenging task but not to worry, you are landed at the right place.
18 BIRTHDAY CELEBRATION IDEAS
Have you been looking for unique Birthday celebration ideas? Here is the list of 18 best Birthday celebration ideas that will remove all your tension and stress for the special day.
1. Theme party
Celebrating a birthday according to your favorite comics, movies, and cartoons themes are really enjoyable and fascinating. It can be a great opportunity to have a dress-up like your favorite character of that theme. The theme will be more relatable to the exact fiction when we also have a decor according to that particular movie. Guest will also take some character of decided theme and dressed accordingly will create a whole scenario like a live shooting of a movie.
2. Poolside birthday party
A Poolside birthday party will be a great idea from May to July i.e. hot summers. Your friends, family members, relatives can bring their swimsuits for enjoying a party as well as their hot summer swim time. Lakes, rivers, beaches, pools are the common places where everyone visits in the summers. A pool party can be more enjoyable with water games like pool-volley, throwball, etc. which will be enhanced by pool dance, food, and drinks.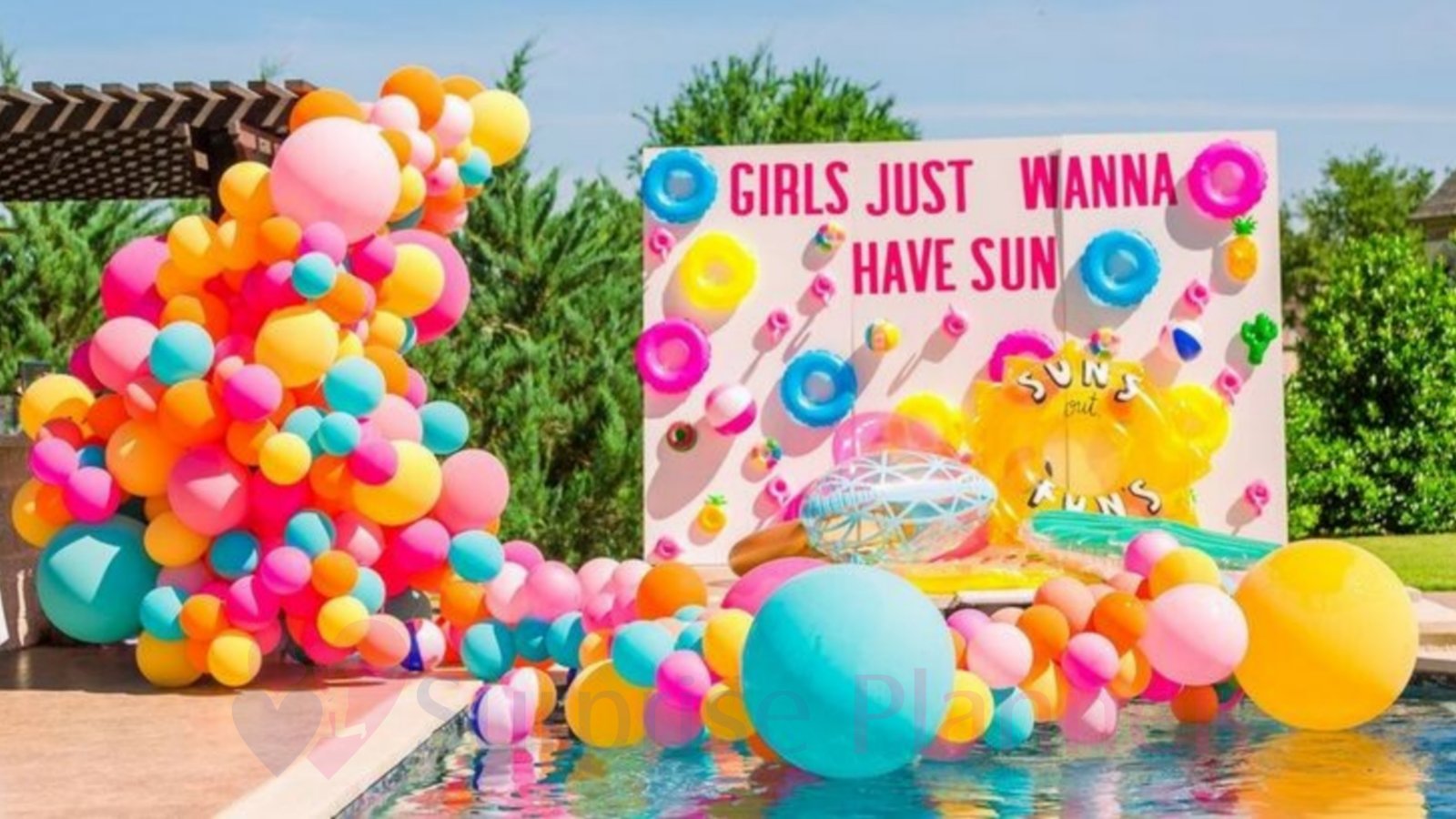 3. Backside barbeque party
Barbeque is the most delicious way of having cooked like in ancient times on charcoals and woods. Setting up the barbeque with the whole family is another cherishing moment and a great idea for a birthday celebration. People used to dance, sing, play instruments, have delicious food cooked from the barbeque added with some drinks. The whole family is so involved during this kind of subtle parties from the old one to the new generation. They share the incidents of their times which are very interesting to listen to.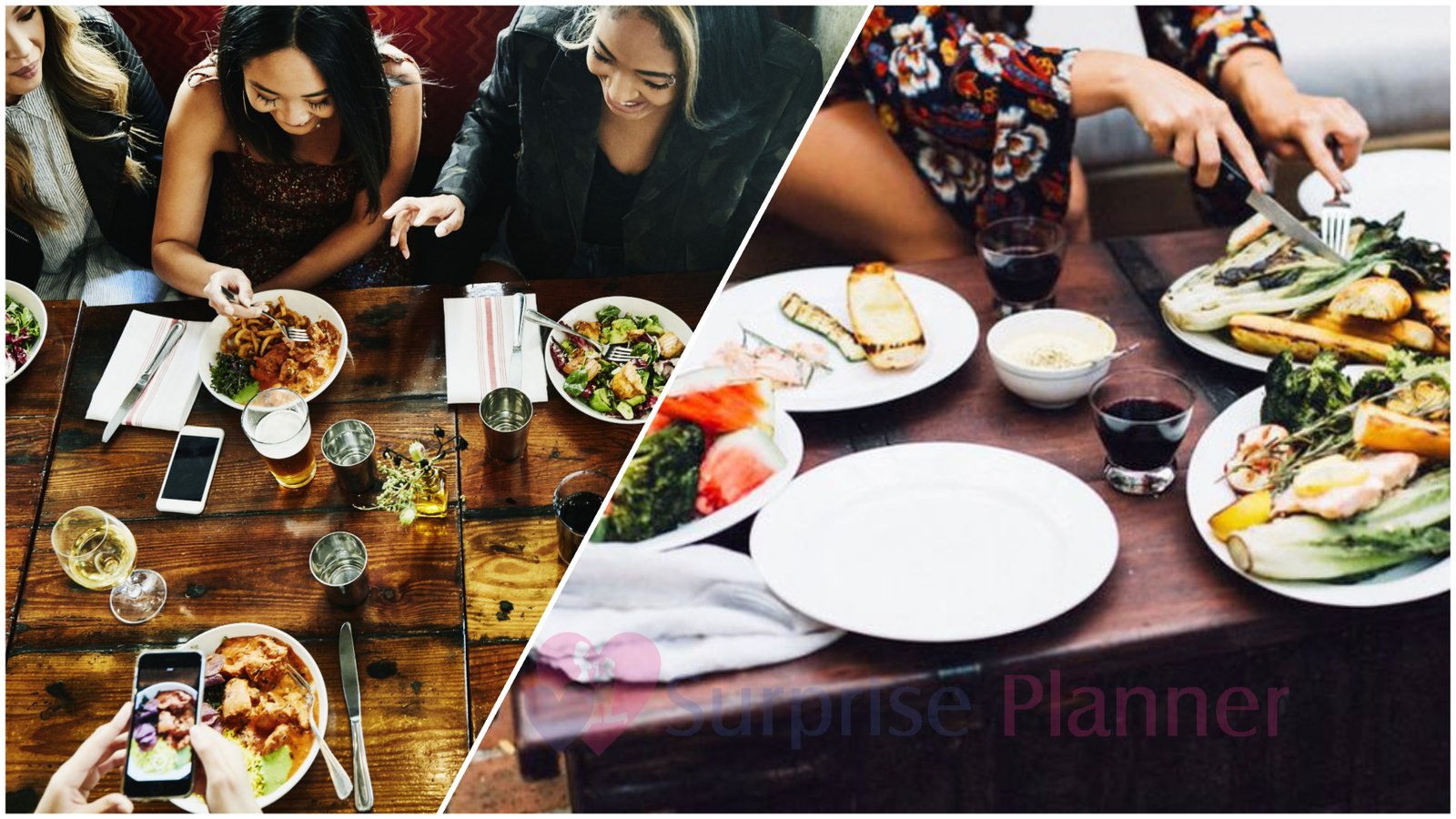 4. Restaurant & Bar parties
This kind of party is usually in trend among teens and adults. There is less work to organize a party as the management of the Restaurant & Bars take whole responsibility for having a great Birthday party. All the arrangements like decor, food, drinks, games are organized by the management. People with busy schedules, can't do birthday preparation of their own so these kinds of parties are their go-to options.
5. Roof-top celebrations
Roof-top parties are very good birthday ideas in hilly areas, near water-fronts, etc. The main idea behind this kind of party is to give a scenic view to all the friends, and relatives. It gives a natural freshness to whole party vibes. Large complexes also promote roof-top celebrations as their complex building roof-top is at a very high altitude as compared to villas. They enhance this experience by the pool on the roof and music systems.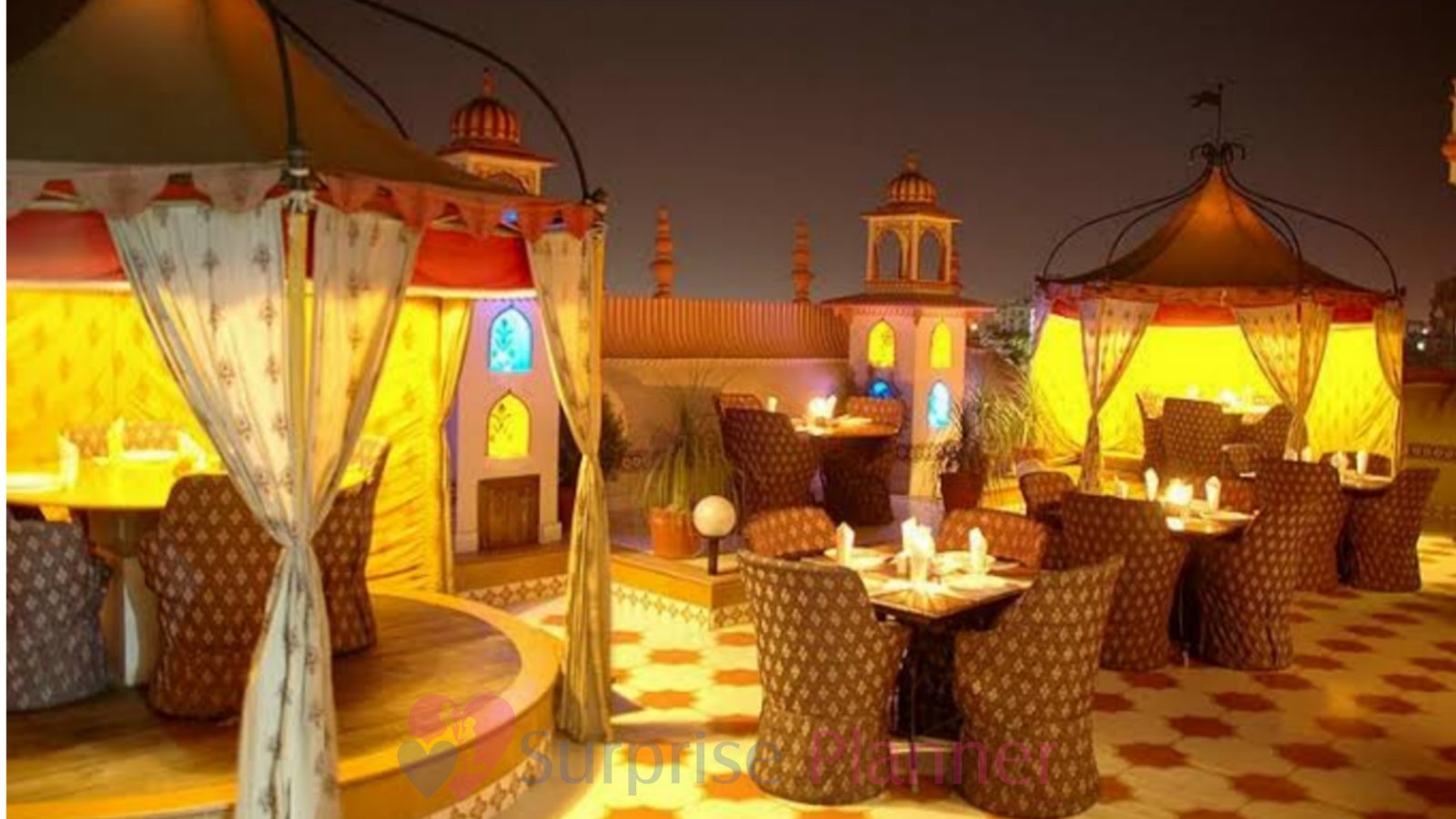 6. Movie night celebration
It is a unique kind of celebration in which you invite your friends and colleagues for a movie night. The whole setup can be done using a projector for having a theatre vibe at home. A movie of the most like genre should be chosen which can entertain everyone in the mini theatre. The environment can be fulfilled with some popcorn, drinks, and other snacks.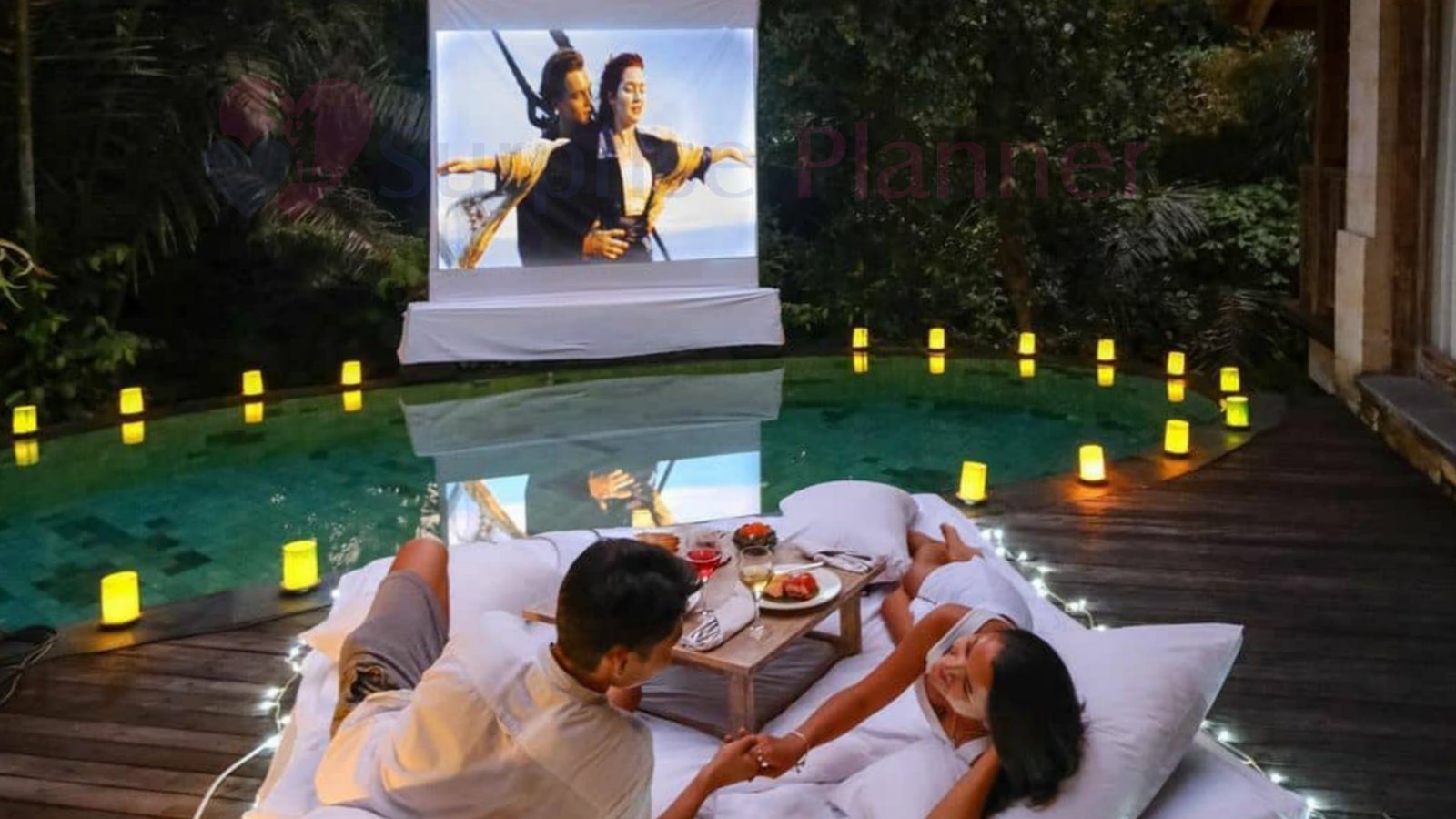 7. Travel birthday idea
Every individual travels and visit a new place for enjoyment and passion. Traveling with friends and relatives is always been a great moment of life. So planning a trip on your birthday and celebrating your birthday in a new place is another level of experience. Must choose your destination according to weather and location.
8. Old cultural celebration style
Celebrating a birthday as everyone does is so common. But if you want to do something unique than other's you can try the old traditional style of celebration. Gathering some information on how things have been done in past through your grandma or grandpa is so exciting. It will give you a new vibe but as well as your grandparents will rejuvenate their old experiences through your birthday and relive them with you.
9. Fancy dress birthday idea
A fancy dress party is always an attractive way to celebrate your birthday amongst your loved ones. It not only gives you the option to dress a variety of dresses but also test your creative mind by holding your attire most uniquely and attractively. Fancy dress party flashes up different colors and vibes. Enhancing the contribution to the party, ramp-walk is the best option for the celebration. This fun activity has two benefits, first, boosts up the confidence of the individual, and second, removes the fear of the stage.
10. Celebrating in the orphanage
Everyone celebrates their birthday in amazing styles but orphan children never get the chance to celebrate like you. Celebrating your birthday with these children makes you feel so good. They will give you birthday wishes without knowing you with their whole heart. When you do something for others your heart will feel delighted and blessed. This celebration not only makes your day but orphan children will always remember your birthday.
They get to try some new cousins offered as your birthday treat which they never tried before in their daily routine.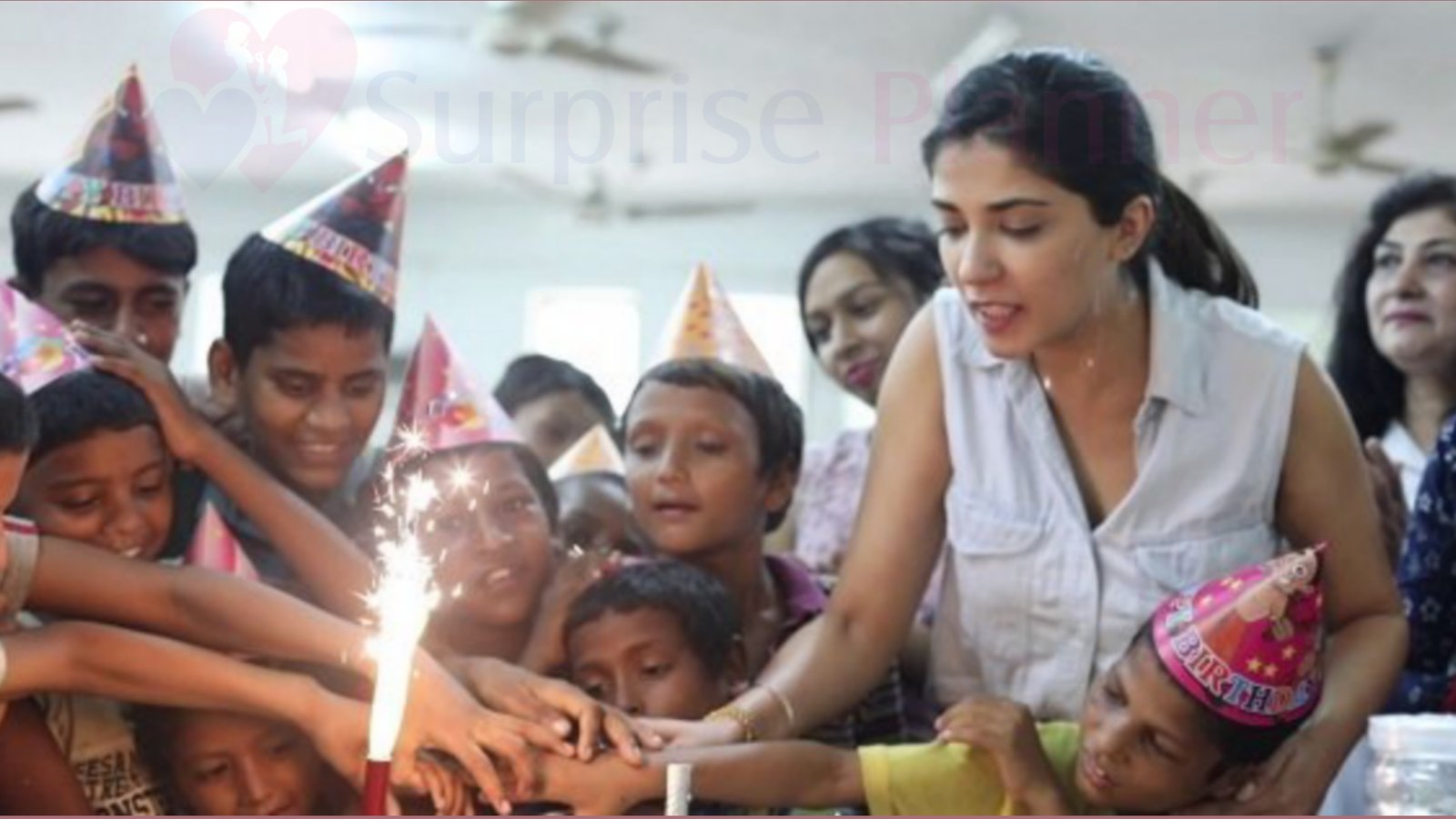 11. Long-distance birthday ideas
If you are not with your loving birthday boy/girl, make them surprised by long-distance celebration ideas. Send them a birthday box full of love and memories including your pictures, cards, favorite chocolates, and a small pretty gift like a band, necklace, and other kinds of stuff. You can also send them a birthday donation or invite them for e-shopping with you. You can make a phone call on birthday night and wish them, providing a feeling of unity.
12. Bonfire birthday idea
Bonfire is the most likely to be done in winter. You can celebrate a beautiful cozy birthday around a bonfire with your friends and family. Along with bonfires, fireworks are the most beautiful and colorful experience. It will add joy to your birthday party. Hot food in the winters is like heaven, offer favorite hot soup and food along with drinks for refreshing the body.
13. Concert surprise
It is a good idea to throw a concert party if your special member of the day is fond of music and concerts. Try to have his/her favorite band for that concert. Many bands do this for social causes with minimal fees. This can be a great opportunity for you to perform with the band for the small interval which will be never thought of by anyone out there at the party. I am pity sure that this concert will make every smile and excited which automatically turn their body to move with the rhythm of the whole vibe.
14. Birthday ideas with sports/ game night
Everyone loves to play some of the other games. Hosting a party with a sports game is like provoking everyone to contribute to the game. Everyone's presence and play of unity increases love and impart very good gestures to your living. Further with the games, the whole party can be organized on the theme of sports including football cake, basketball decorations, tennis net-like birthday hoarding and many more. All the food can be served in different kinds of sports design plates which will attract most of the kids to the party.
15. Photo Booth Party
Photo booth parties are a good idea if the birthday girl is a selfie queen. Set a decorative background, lighting, and a photographer in front of a boa, hat, or quote sign that reads "Happy Birthday (Name)". Allow the guests to go wild and create memorable moments for years to come. As we all know in today's world everyone has an interest in getting a photo clicked in a beautiful background. A photo booth will provide them so as well as memory will be created for a long time which we will cherish after getting old.
16. Spa day idea
Most of the people in today's world live with a hectic schedule that doesn't allow them to pamper themselves. Offering a spa day on their birthday can be a great idea for giving a leisure time. Spa and massage will relax their body and reduce all the stress from the body. It rejuvenates their mindset towards their way of living a life. It will help them to realize taking time out for themselves is so important for their body. Furthermore, Spa day can be added with a healthy meal which inculcates positive vibes in them.
17. Cocktail parties
If you aren't lying in the legal age of drinking and you want to throw a great party doesn't worry we are here with the idea of a cocktail party. Virgin cocktail is the best way to give the feel of drinks but not with alcohol. Teenagers are fascinated with the adults to have a wine party, beer party, and so on, cocktails are the best option for them which will make their party happening without breaking any law and rules.
18. Ice cream and snow cone party
Last but not least, ice cream and snow cone birthday party is the best option during summers as well as winters, ice cream is eaten every month of the year, whether it is cold or hot. Birthday and ice cream together go very well. Children love the different colors of snow cones, mixers, spirits, and toppings. Flavors of ice cream are so wide, that force us to eat every single flavor at the party. Ice cream is good at elevating the mood of the person. Ice cakes are also available in the market which tastes so good, every child at the party will love them.
CONCLUSION
The birthday celebration is going to be amazing if you choose one of the above-listed birthday ideas for your party that I will guarantee you. All these ideas can be modified according to your requirement and desire.
Hosting a paint party, Baking/cooking party, wine tasting party, tea party, camp party, tropical party, marathon celebration for birthday are some of the other birthday ideas.
Even with food, drinks, cake, and other snacks birthday celebration are not complete. Celebration of any occasion is complete and become more special when you spending quality time with your family, friends, and relatives.
In last, try these birthday ideas to make a day special for your loved ones.