In today's modern life, people want everything perfect. Hey search class or brand in everything. People become used to a brand or class, without it their life becomes incomplete. They don't want to compromise with their living standard. From clothes to footwear, from food to travel, each one should have a class or brand so why do they compromise with dinner? In Today's world, people prefer Dinner date on Modern Dining.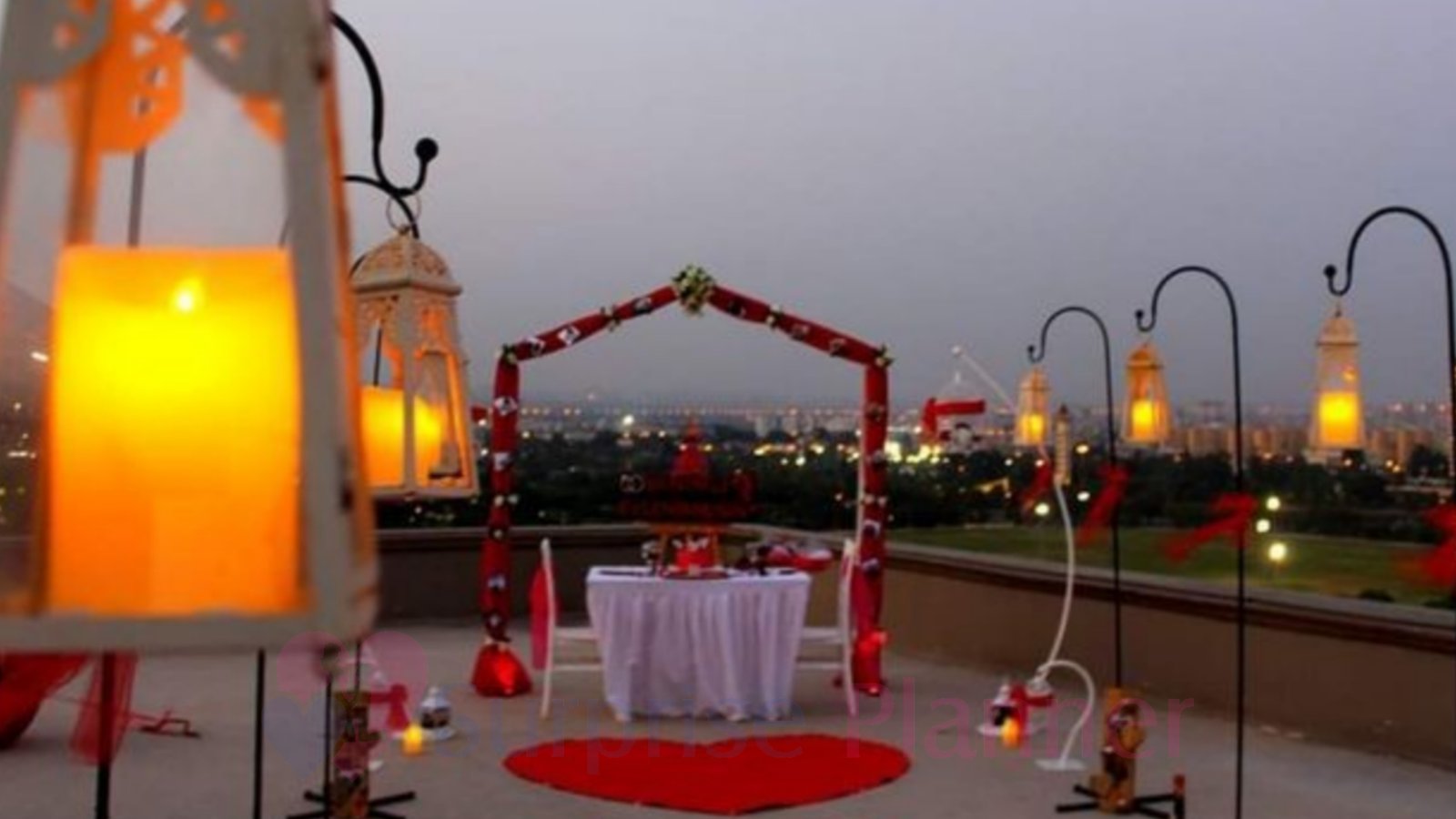 That's why the Surprise Planner brings Dinner to the Modern Dining facility for couples. It's the special dining in modern life. This arrangement is for a single couple with a private place where there will be no one to disturb.
We, The Surprise Planner Team decorate your modern dining table in a very special way to make your beloved feel special and awesome. The modern dining table is decorated with rose and yellow flower petals. Flower petals are being spruced in heart shape on the dinner table. Candles lighten up the whole dining ambiance and make it cozy. As this is private modern dining so the surroundings are being decorated with balloons and led decorating lights.
Feeling of such a dinner arrangement for your loved one is always awesome and memorable especially when everything you are doing is a surprise for him/her. Your romance will be in the seventh sky when slow romantic songs are playing in the background. You can't stop yourself expressing love towards your beloved.
Your dinner date on modern dining starts with welcome drinks when you enter the destination. We serve your favourite mock tails. As time passes when you start sinking in a partner's love, you need to eat. So, we serve you two starters on modern dining. It fills energy in both of you. At last, we provide you with a delicious and yummy 4-main course menu at Romantic dinner on modern dining.
Your loved one will never forget such an amazing moment with you. The moment she spends with you will be really priceless and unforgettable. She will never have such an experience ever in her past life but you will make it.
The Surprise Planner always cares about the love, affection and feeling of each customer so it always tries to organize such a type of special arrangement for the couple who wanna date outside, wanna spend some time with a special one.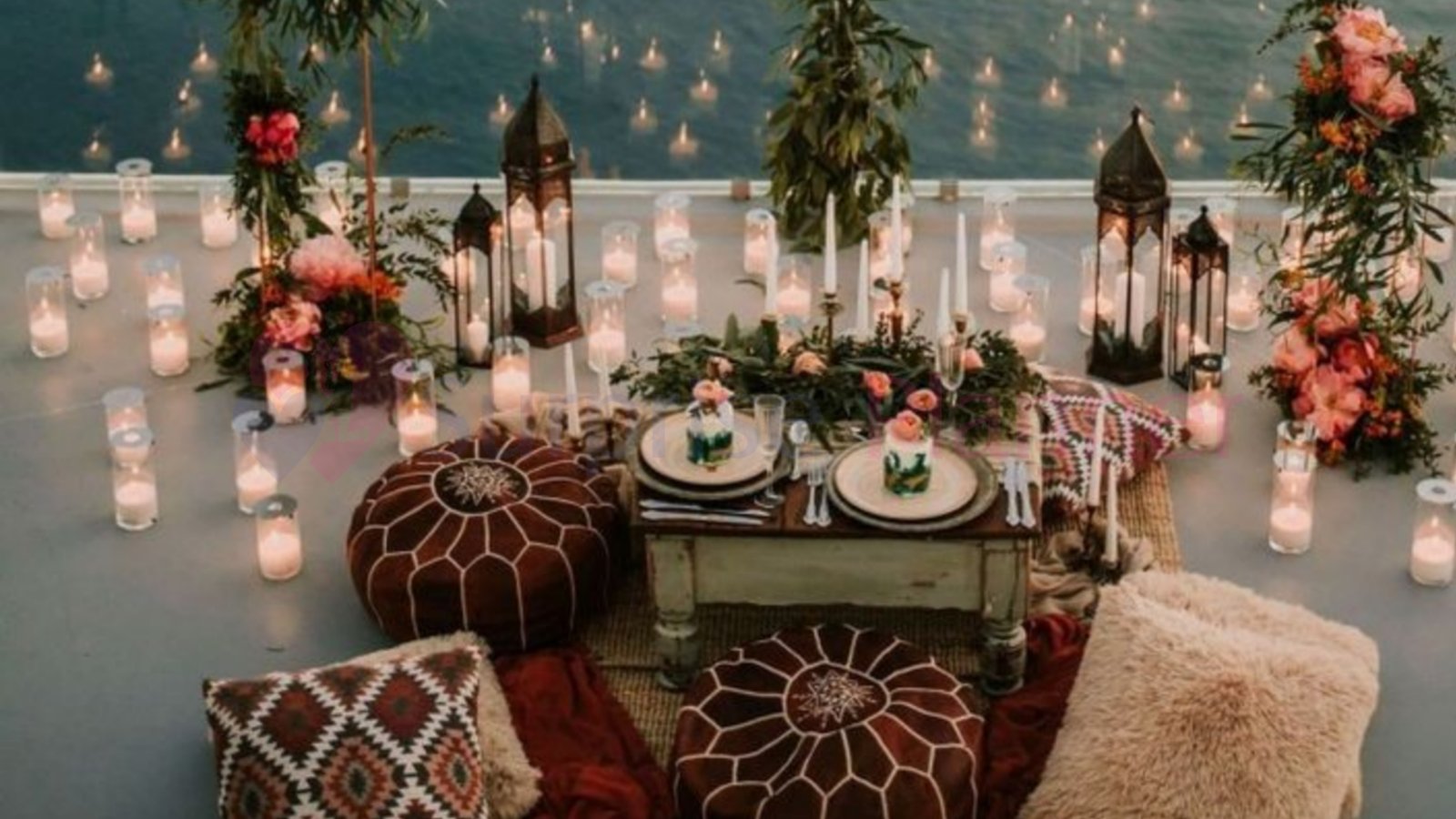 What we'll provide:-
Flower petals

Decoration candles

Balloons for decoration

Mock tails

Two starters

4-main course menu
We also decorate Birthday surprise, Anniversary surprise, candle lights dinner, poolside dinner, rooftop dinner, movie surprise, balloon decoration, romantic experience, romantic stay with dinner, proposal surprise and many more.