A Romantic gateway in a relationship is a must, and as any special occasion such as Valentine's Day or anniversary approaches, it is time for you to make your partner feel special. And when we are talking about a romantic evening, then what can be more set up to and romantic than the flickering glow of scented scandals along with cold beverages and flowers? Yes, we are talking about candlelight, which has become an important ingredient for a romantic evening with your partner. But what is so romantic about these little frames that kindle your emotions and bond with each other? Well, if you are curious, then let's throw some light on the beauty of the flickering glow of flames here:
What is special about candlelight?
A candlelight adds a little spice to the all-over mood. And let's be honest, who doesn't need a little bit of magic in a relationship? The low light of the candle signals our body to relax because of the human circadian rhythm, which is known for affecting our sleep/ wake cycle. With the soft glowing light, one can feel relaxed in a romantic setting.
We humans are super sensitive towards some smells, and candlelight has a seductive smell that makes the aura fanciful. And that's just perfect for a romantic date!
Starry-Eyed Lovers in Dim Glow:
One thing that a person experiences when looking at their special someone is the dreamy and starry eyes. Your eyes start to look a little bit different with dilated pupils while looking at someone you absolutely adore. It is a type of scientific signal that you are brain subconsciously sent when you fancy someone.
These "bedroom eyes" are replicated by pupils in dim light caused by the candlelight, which makes the atmosphere romantic and fanciful. Candles are indeed the best way to showcase the feelings of attraction and love toward your special someone because of their dreamy effect. After all, it's all in the eyes of lovers!
Soothing Aura of the Dim Light: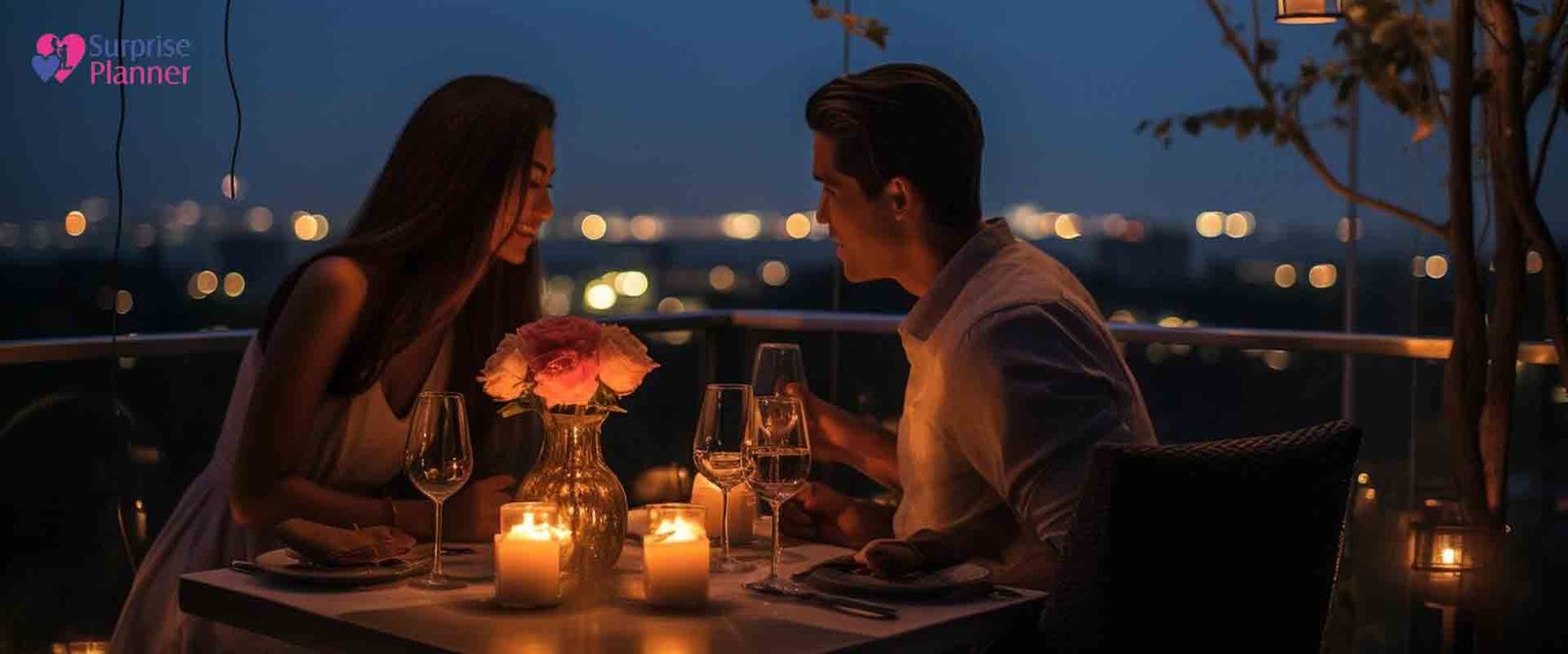 When it is about relaxing and slipping into a romantic mood, low light levels are quite helpful as we humans are quite sensitive towards light near bedtime. With dim light, we start to wind down and become relaxed naturally.
With the low light of the candlelight, the mood becomes romantic, and one doesn't feel any kind of tension or hurriedness. It is the best part of a romantic date with your partner when you pent off your emotions with calmness, making every moment precious. Relax and unwind with your partner in the dim glow!
Building Intimacy and Confidence: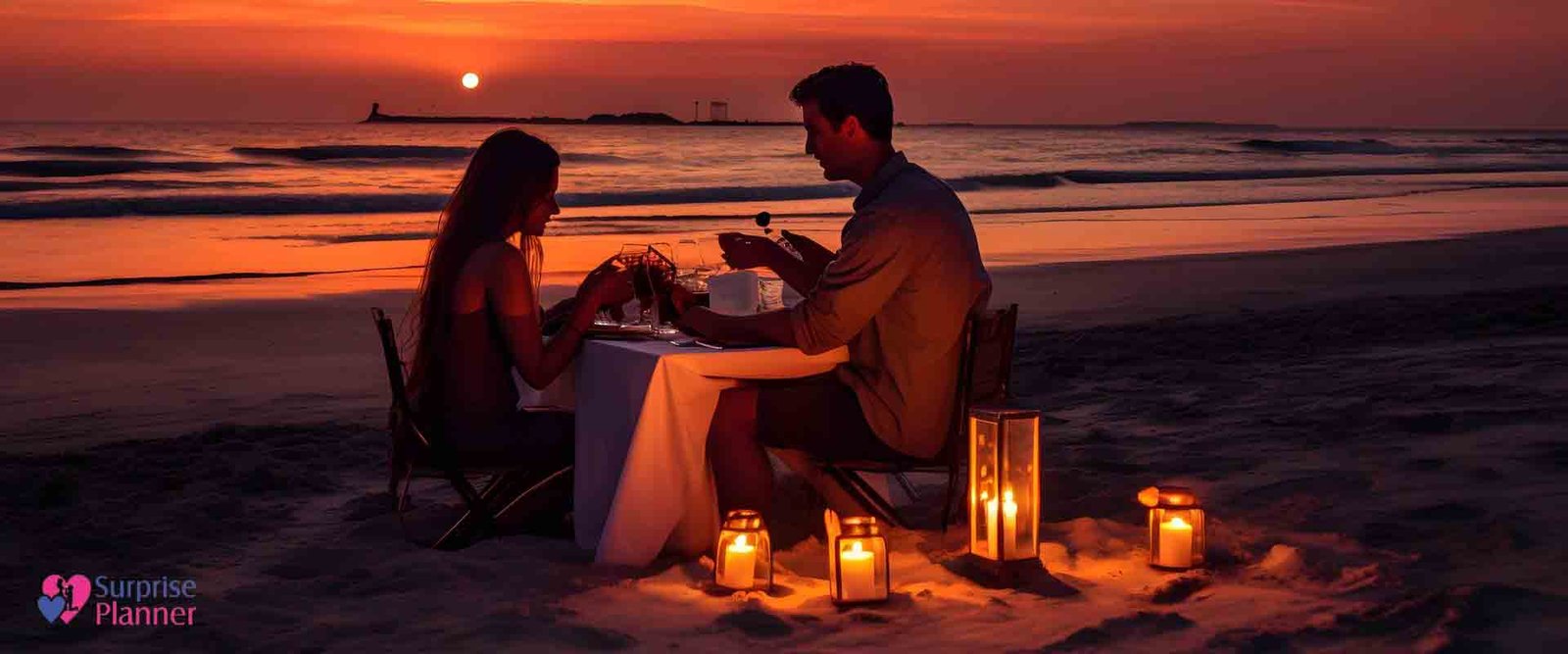 With a candle-lit space, you create a space of your own and a little world where you can be intimate within the dim light surrounding you and your partner. By creating a separate little zone of your own, the illusion of a soft glow spices things up and leads to emotional intimacy.
The gentle glow of candles boosts confidence, which we usually lack in usual light settings or glares. With the flattering glow of candles, one can feel a bit more confident in showcasing the emotions of love without hesitation. And that is when you can make your partner sweep off their feet with some cosy moments and gestures. Isn't it cute?
A Warm Atmosphere with a strong fragrance: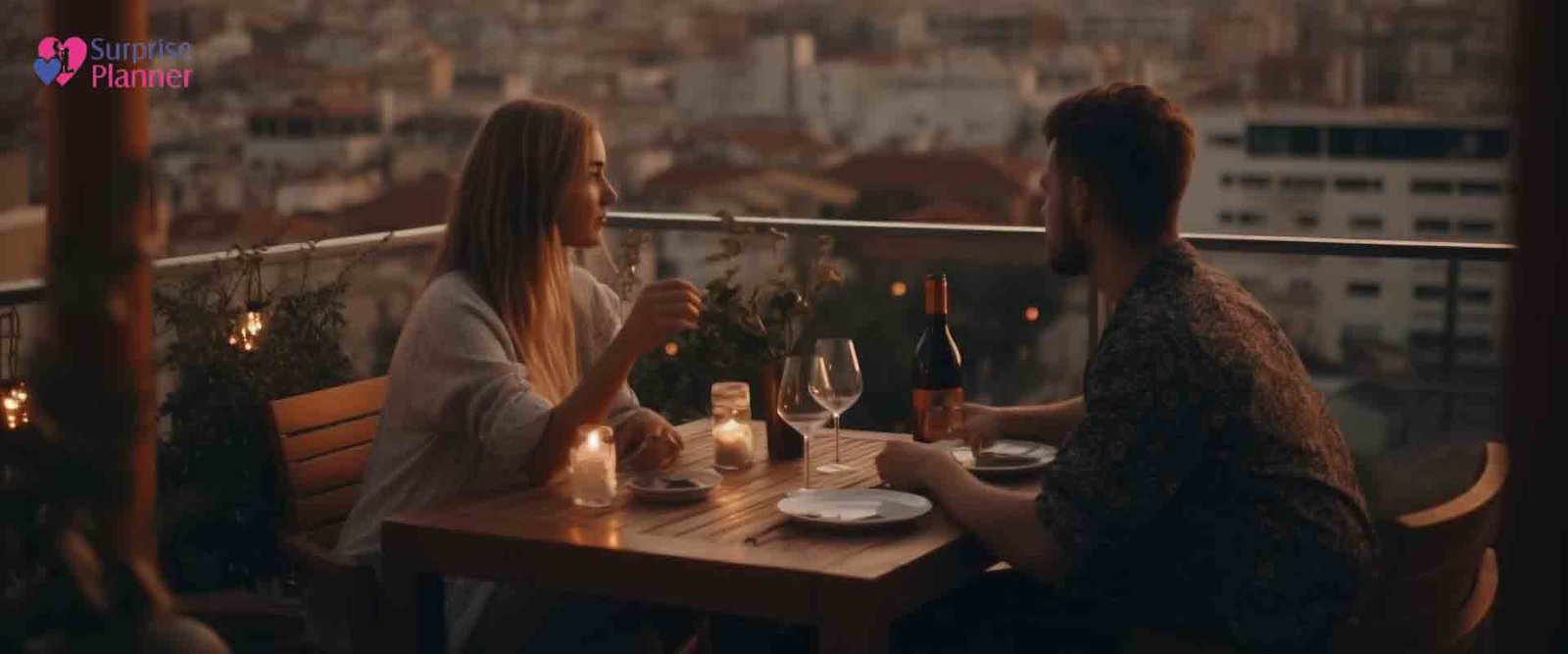 Candles are known for creating a sense of worth in the atmosphere despite not giving too much heat because of their light and flame. Candles, along with a strong fragrance, suit the soul, which is indeed an ultimate combination to create a romantic setting for a perfect private candlelight dinner in Jaipur.
Candles are a fantastic accessory for any kind of dinner date that provides a dim light with a soft glow for both of the parties to focus on each other. It elevates the experience of tasting delicious cuisines with the background of a dim light with your partner. So why not light a candle and create an aura of love for an amazing evening with your partner?
Create Magical Moments with Candlelight Dinner Date: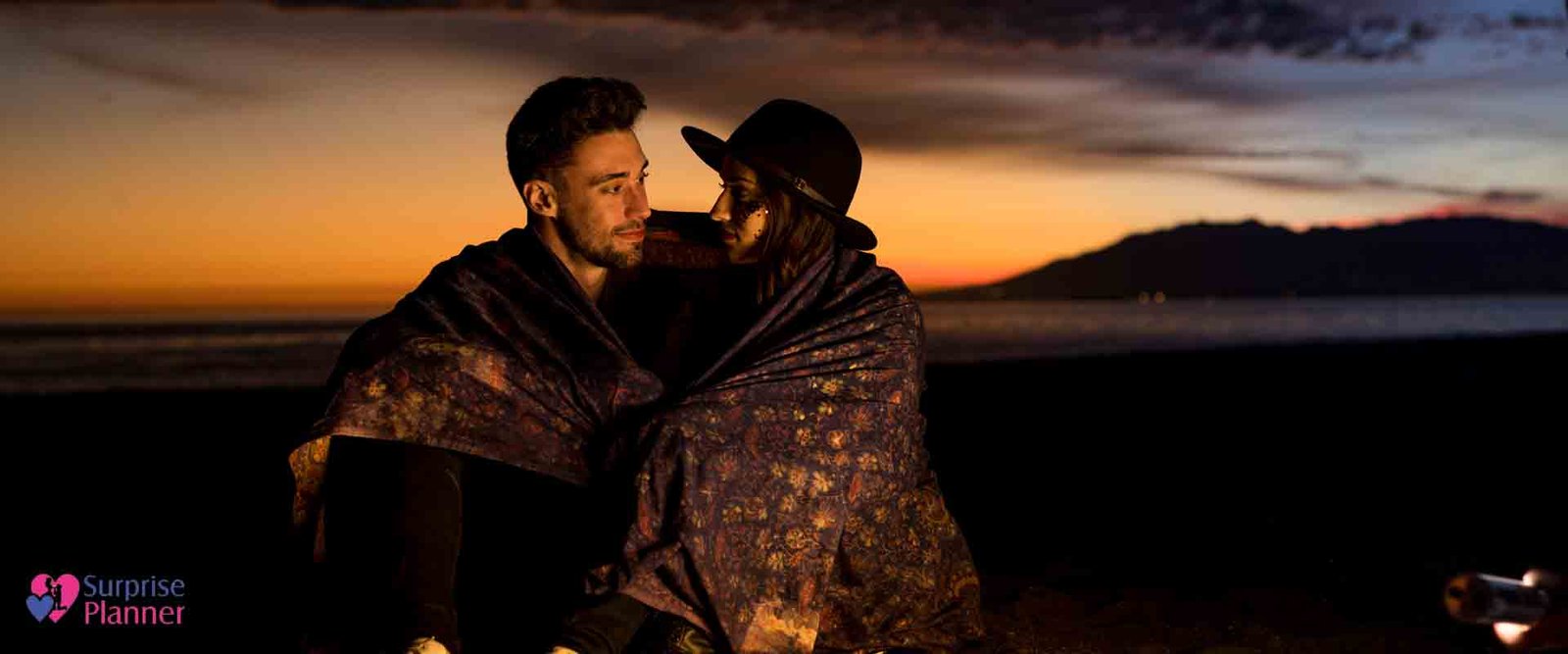 A beautiful setting, tasty food and beverages with candle lights spreading warmth and a soft glow are what your partner is yearning for you to surprise with. So why not soak into the relaxing bath of warmness and cosiness with a romantic dinner date with your partner? Make your partner feel loved and adored with your special with a special date where you can express your love towards your partner wholeheartedly.
But arranging a perfect date with a perfect background candle lights, tea lights, and perfect food and beverages is not an easy task to do. And the most important part is that you want everything to be perfect, just like your love for your partner.
That is when you can seek help from professionals who deliver excellence in organising such beautiful and romantic moments for you. One such professional in the domain is Surprise Planner, which can help you in creating magical moments for your partner as per your needs and vision. Just get in touch with the team and be ready to get amazed by a perfect dinner date organised by us. Just let us know what you want, and we will create your perfect fairytale-like setting!