A fine blend of beach, sun, and sea is what a romantic getaway looks like and when we are talking about romantic beachy dates, then a Goa trip for Couple is what definitely comes to one's mind. Goa is a place that doesn't feel like impressing any person and is an abode of celebration of love. This place offers a serene atmosphere, an ambience that sparks intimacy, and sparking water that makes it a perfect place for a romantic gateway for couples. Whether you are an adventurous couple looking for adventurous activities or a couple that enjoys nature, Goa has it all for you.
So let's go through some of the list of things that you can do in your romantic Goa vacation:
Start your day with an Exciting Adventure: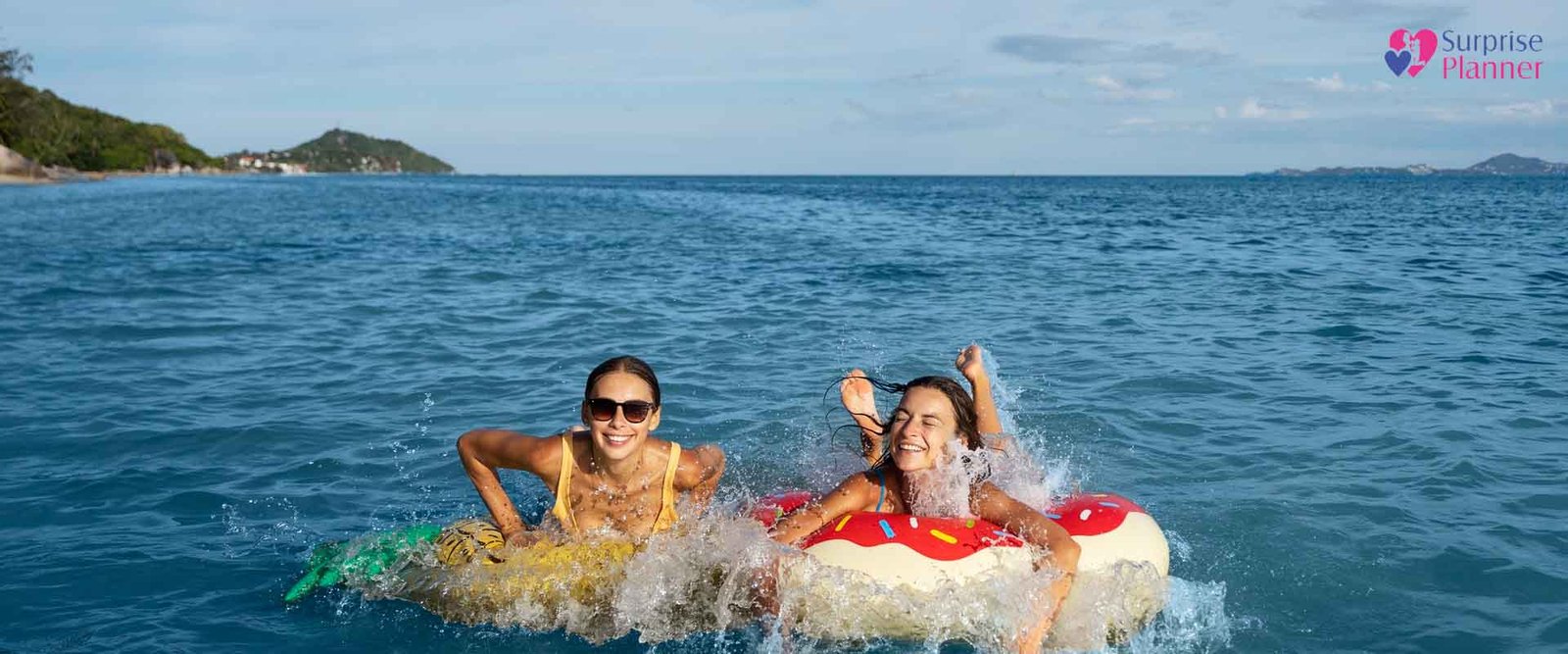 Now that you are in Goa, then how about you get the best out of your adventure side? Plan Goa Trip for Partner filled with adventure by deep diving into the beautiful ocean. Goa is a place that has a myriad of water activities that you can enjoy, and what is better than starting a day with an adventure for an adventurous couple like you?
All you need to do is spend a day full of fun and frolic by diving in the calm and serene water sports that are offered on several beaches of Goa, such as scuba diving and jetting. If you are into cycling, then you can go on a cycling date with your partner exploring the mesmerizing state. You can also add Kayaking into your adventure list for a thrilling experience that you can reckon in the best memories of Goa.
Sightseeing at the Dudhsagar Waterfalls:
One of the most famous itineraries that should be there in your list Goa trip for Couple is blessing your soul with the beautiful Dudhsagar Waterfalls. This beautiful waterfall is surrounded by nature, greenery, and a picture perfect landscape that you can engrave forever in your memories.
It is definitely one of the most famous spot in Goa and you can get a photo clicked with the beautiful waterfall in the background. Enjoy the scenic beauty of the waterfall while embracing the true bliss of nature at its fullest with your partner and build some unforgettable memories with enchanting experience at Dudhsagar Waterfalls.
A Beachy Night with Romantic Candlelight Dinner: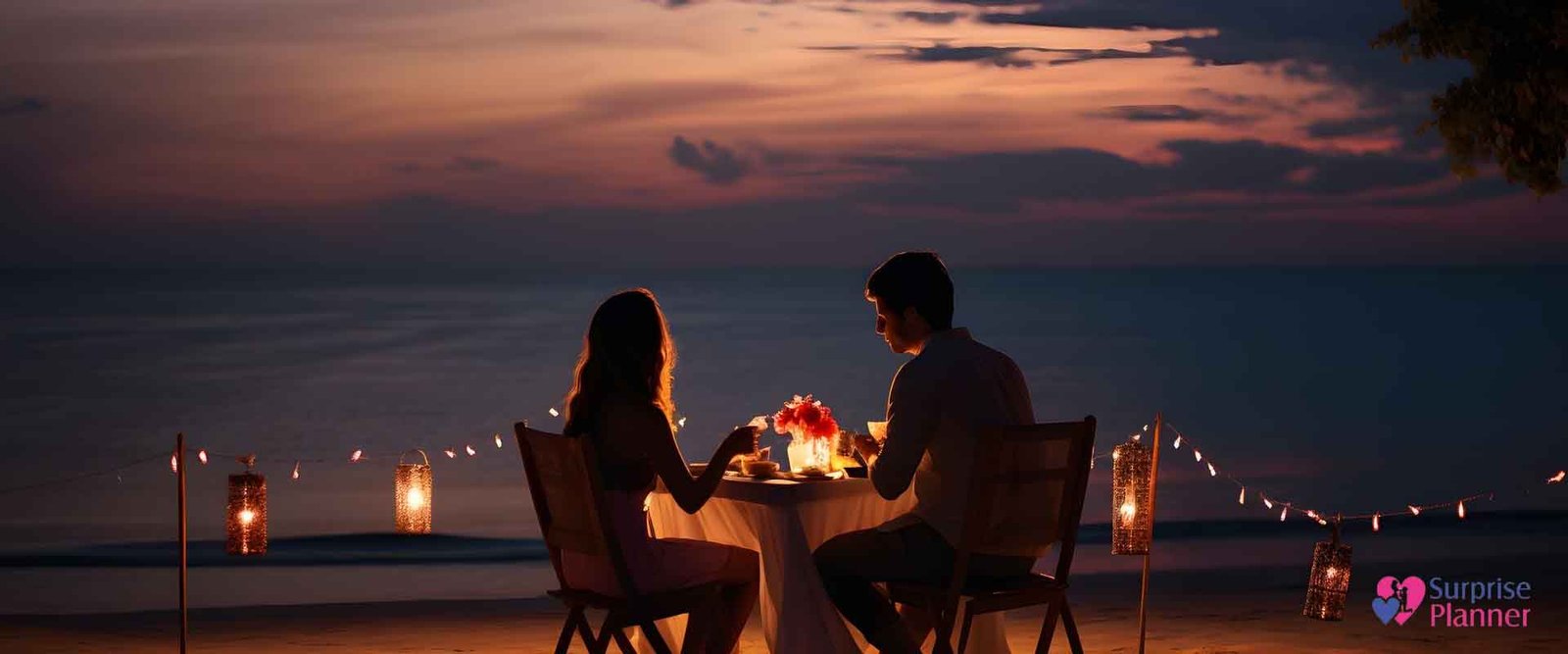 If you are in Goa, then it is the perfect place for you to propose your loved one on the romantic beaches surrounded by a captivating view. You can walk with your partner leisurely on the beach, building intimacy and bond. You can end your day with the lovely candle light dinner, enjoying the starlit sky and tasty food while having lovely conversations.
If you want to take your relationship to the next level, then Proposal Planning in Goa is the best idea that one can come across. You can arrange a setup personalised as per your preferences, such as setting a table with a theme and decorating a small space on a beach with canopy, cushions, candles, and tea lights to make it look like a dream date. And just when things are right, propose to your partner in the most grand way! It will definitely be a big YES!
Lift your Spirit with a Party Filled Night: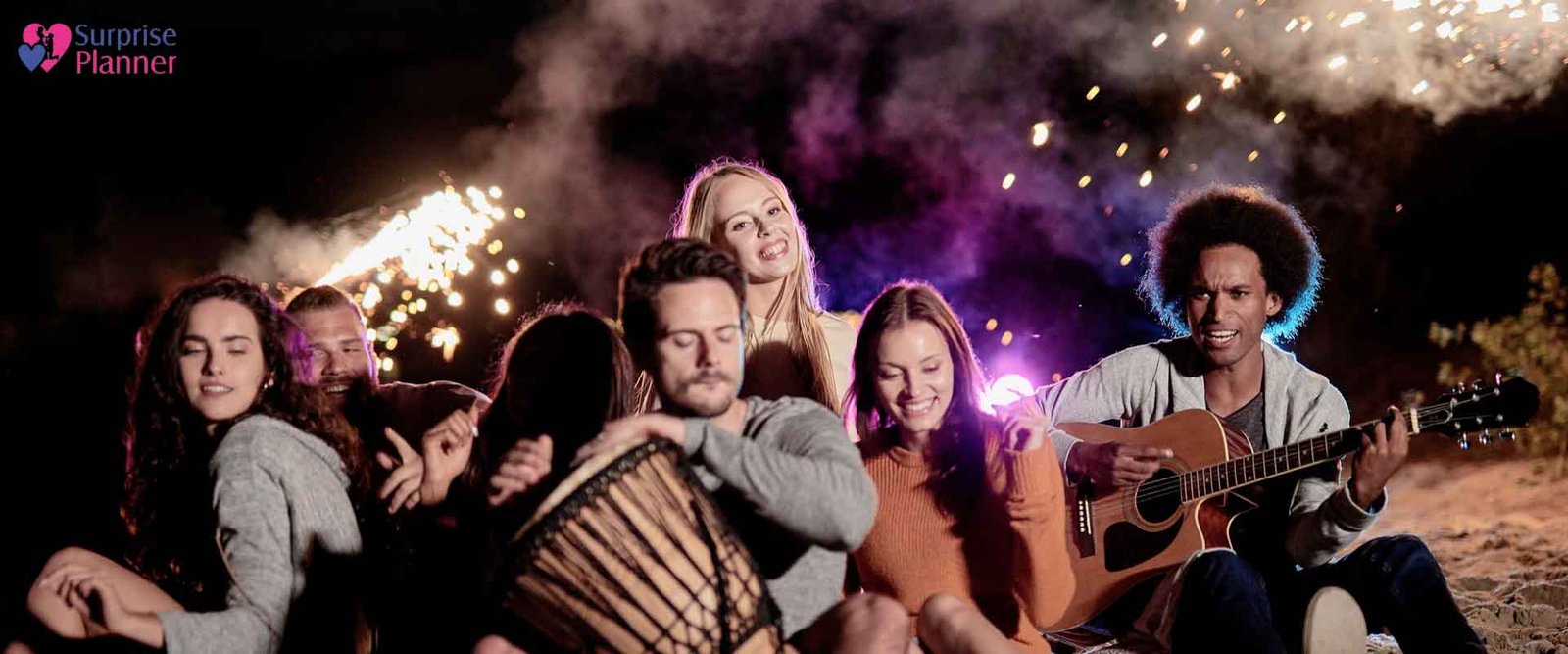 For the party loving couples, Goa is the best place to be to end your thrilling Goa trip for Couple with music and dance. Music complements romance in a way that adds more depth to your relationship and romance. Goa is a place that is known for delicious food, live performances, jazz music, and one of the most happening parties that you can ever groove in.
With live music on the backdrop, you get an intimate setting to let your emotions flow with some of the most romantic moves with your partner. Be on the dance floor and have a merry time enjoying booze at the groove of the most happening music. You can also enjoy international and European delicacies while you are at Goa- the hub for happening parties.
Soak in the Scenic view of a River on Cruise: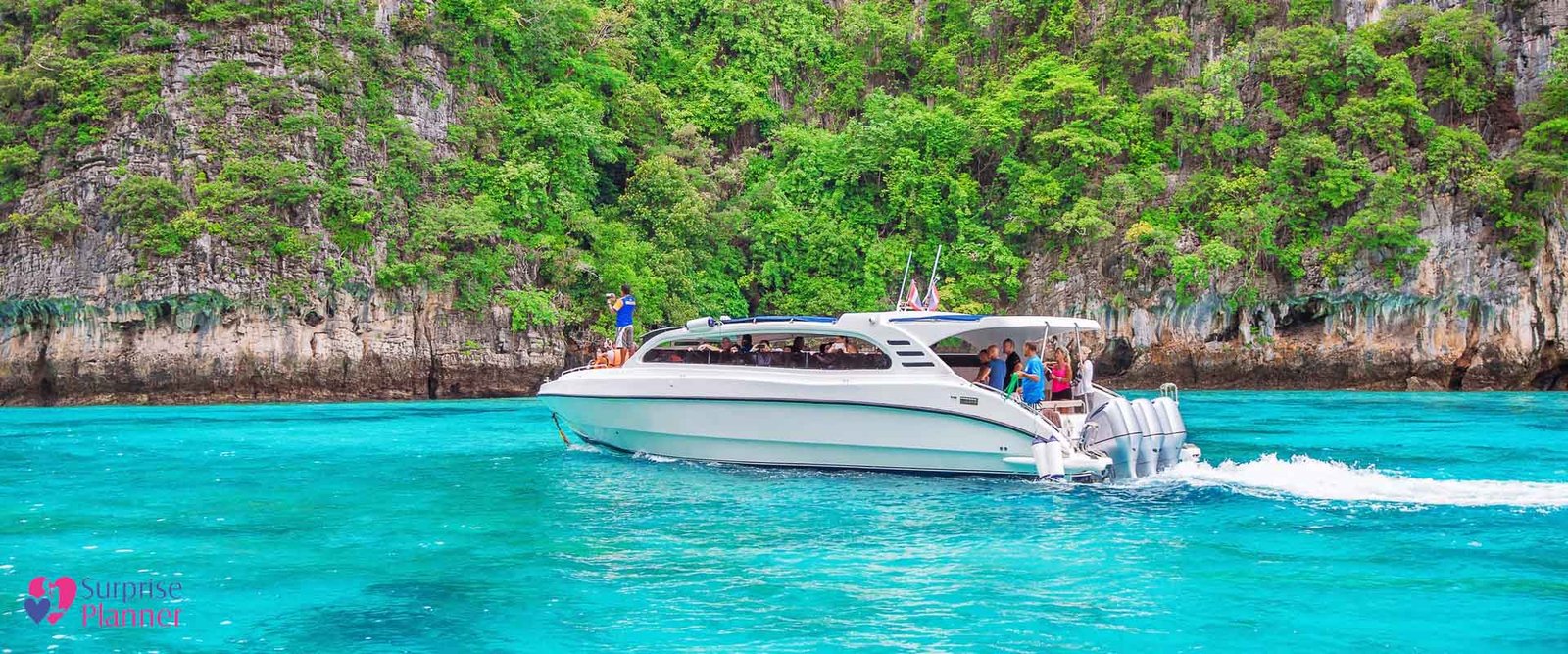 If you want to have once in a lifetime experience in your Plan Goa Trip for Partner, then you can surely try to book a private cruise and go on an escapade with your partner. You can go on a day or night trip and get a beautiful view of the river and understand a new constructive of the Goan life looking at the fisherman readying the nets to catch fish, sand dredges doing hard work at their work, village people doing their daily activities, and more.
You can also turn your little adventure into a cute little date by adding decoration, favourite cuisines, and music while looking at the waves flowing gracefully in front of you.
Explore Panjim's Old Latin Quarter: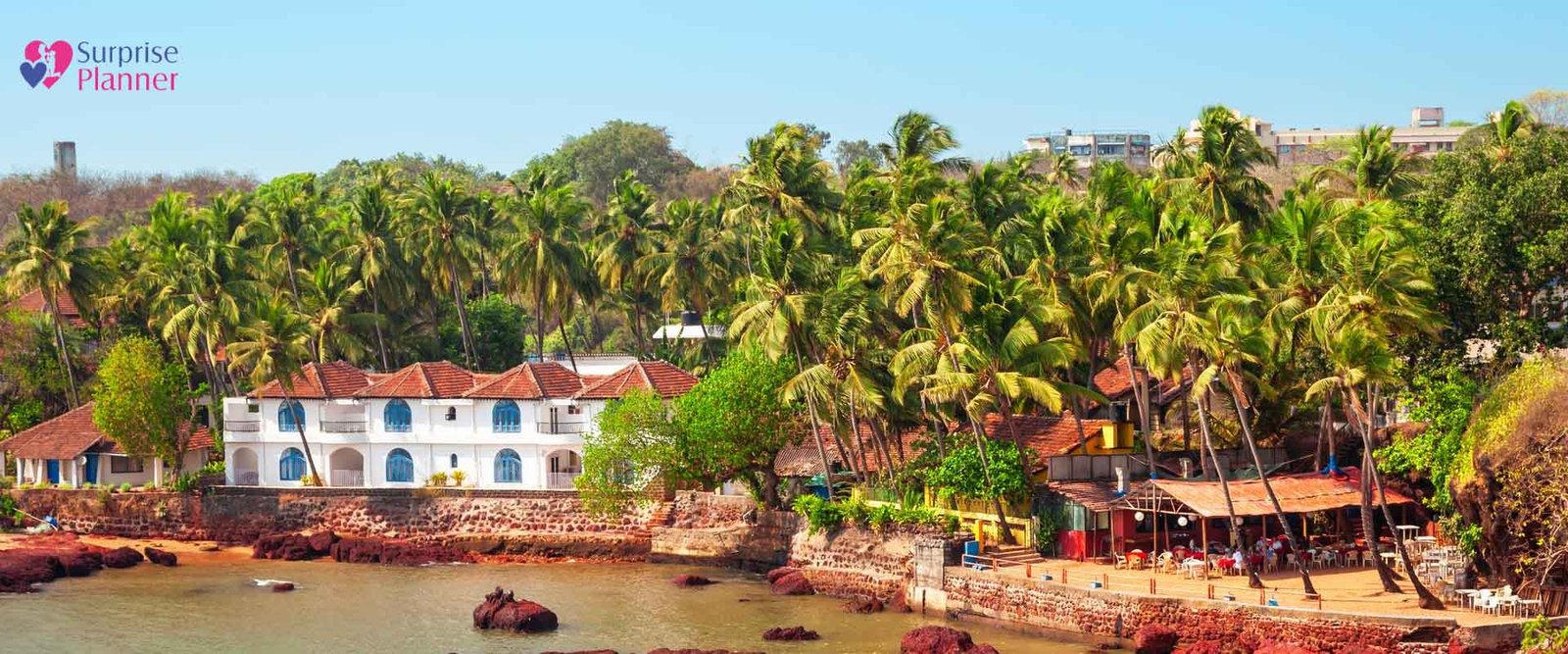 When you are on your sweet little Goa trip for Couple, you can add historical sightseeing on your list of places that you can explore. One such place is the Panjim Old Latin Quarter that is historic and has preserved the older Portuguese influence on the state. Goa is a place that is also famous for its beautiful churches, but this place has some of the best architecture with churches such as Saint Sebastian Chapel and you can also visit the Church of Our Lady Rosary, which is a UNESCO World Heritage Site.
Build your bond while aimlessly walking through the street and click some Instagram worthy photos that showcase your love with scenic backdrop.
Plan Goa Trip for Partner with Professionals:
Goa is indeed a great place to enjoy a romantic vacation with your partner. From exploring the beautiful beaches to grooving on the live music, you can do it all. If you want to make your Goa trip for Couple more romantic with a romantic proposal.
If you are overwhelmed with all the arrangements, then leave it to experts- Surprise Planner. Reach out to the team that make everything happen as per your preferences within the given time frame. Just let Surprise Planner's team know what you are thinking and let it unfold in the most beautiful way. Create beautiful memories with your loved one without any hassle with our unparalleled services.