Happy Birthday Banner
2 heart shape foil balloon
1 multi colour/warm led light (battery operated)
8 Pics with 8 clips
2 silver frill curtains
10 white, 10 peach and 5 silver chrome balloons
10 rose bouquet
Your address, balloon colour, & any other personal preferences will be taken over an email after your booking.
The decorator will not wait more than 30 minutes at the location from the chosen time slot.
Cake can be added from customisation
More than 24 hours before experience: Cancellation with 90% Refund
6 hours to 24 hours before an experience: Cancellation with 50% Refund
Less than 6 hours before experience: No Refund on Cancellation
No Cancellation is possible for experiences booked for 13th and 14th February as these are Valentine's Special Packages.
Trusted Platform - More than 10,000 celebrations every month
Professional Team - Follows all Safety Measures & Sanitisation Requirements
Complete Confidence - Browse all Verified Reviews and Original Photographs
100% Refund - In case of non-availability, a complete refund of total amount is initiated
About The Experience
Surprise gift for girlfriend/boyfriend- car back decoration surprise. Long drives are perfect for everyone! Souls are struck by wanderlust, the journey matters as much as a destination so how about making this journey more special for your partner. We would turn your car trunk into a space full of surprises while going on a long drive with your friends, family or someone special. Imagine when you suddenly stop the car, open the trunk and your loved one's face will light up with a big smile! Presenting the Car boot balloon decoration for a birthday surprise, anniversary surprise and for any other special occasion in Jaipur. You even can't imagine how much your partner gonna surprise & happy to see your love for her. This car boot (dikki) balloon decoration surprise is one the best surprises that you can have on your anniversary, for your date, for your beloved's birthday, etc. Don't miss the chance to surprise your love on a drive.
Experience Video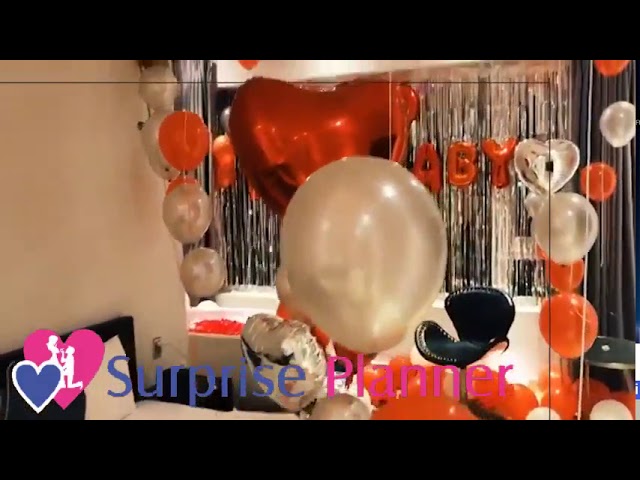 Review