Why, when any of the special occasions are around the corner and you are expected to come up with some fun party theme ideas, do you suddenly start feeling less creative than ever?
Birthday parties are not only about cakes are presents, moreover they are also about creating memories for whole life. When we think about birthday parties, thoughts come to mind of fun, joy, laughter, and celebration. To make these thoughts a reality and to make your birthday party memorable, there is no other way than by choosing a captivating theme party. But we can't deny the fact that while planning a party, the hardest part is coming up with the perfect theme. Because choosing the right theme can boost your party from average to unforgettable.
Here are the 10 most promising birthday theme ideas to charm guests and make your birthday party count. Whether you are hiring a party planner or making the party yourself, use our list of the 10 most promising birthday theme ideas to get creative while planning your next birthday party.
Bollywood theme party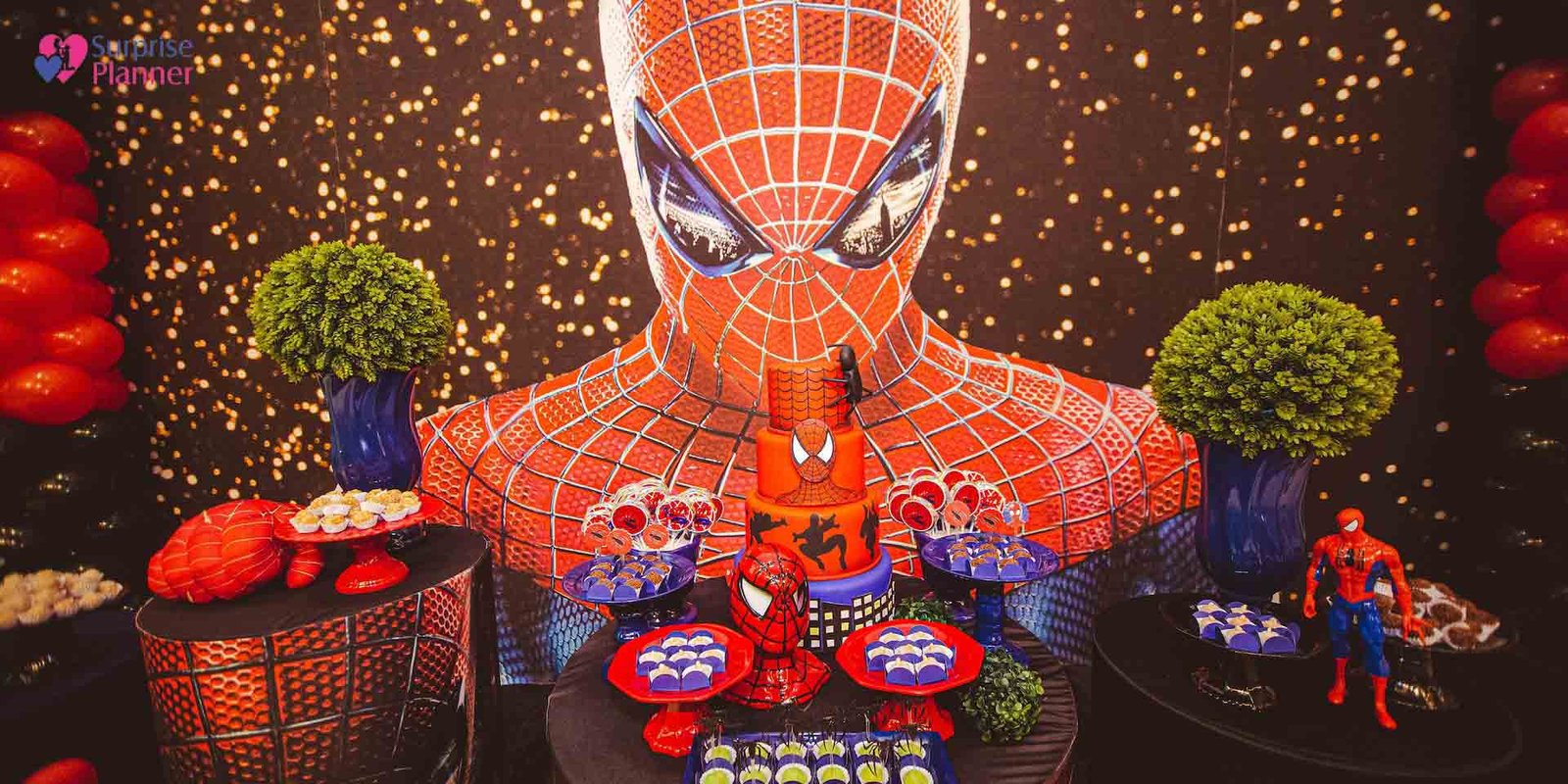 Choosing a bollywood theme for your birthday party is a timeless idea. You can never go wrong with this concept because Bollywood motifs are quite popular in India. This delightful and dazzling theme will bring the charm of Indian movies to your celebration.Transport your guests to the heart of Mumbai with bright decorations, vibrant drapes, and posters of iconic Bollywood stars. You can send online invitations to set the perfect scene for a Bollywood party. You can use Bollywood music or animations to give it a filmy touch. Ask your guests to come in any Bollywood celebrity attire of their choice. Set up a red carpet at your party entrance to give your guests a full celebrity feel. Play Bollywood music in your party.
Retro Theme party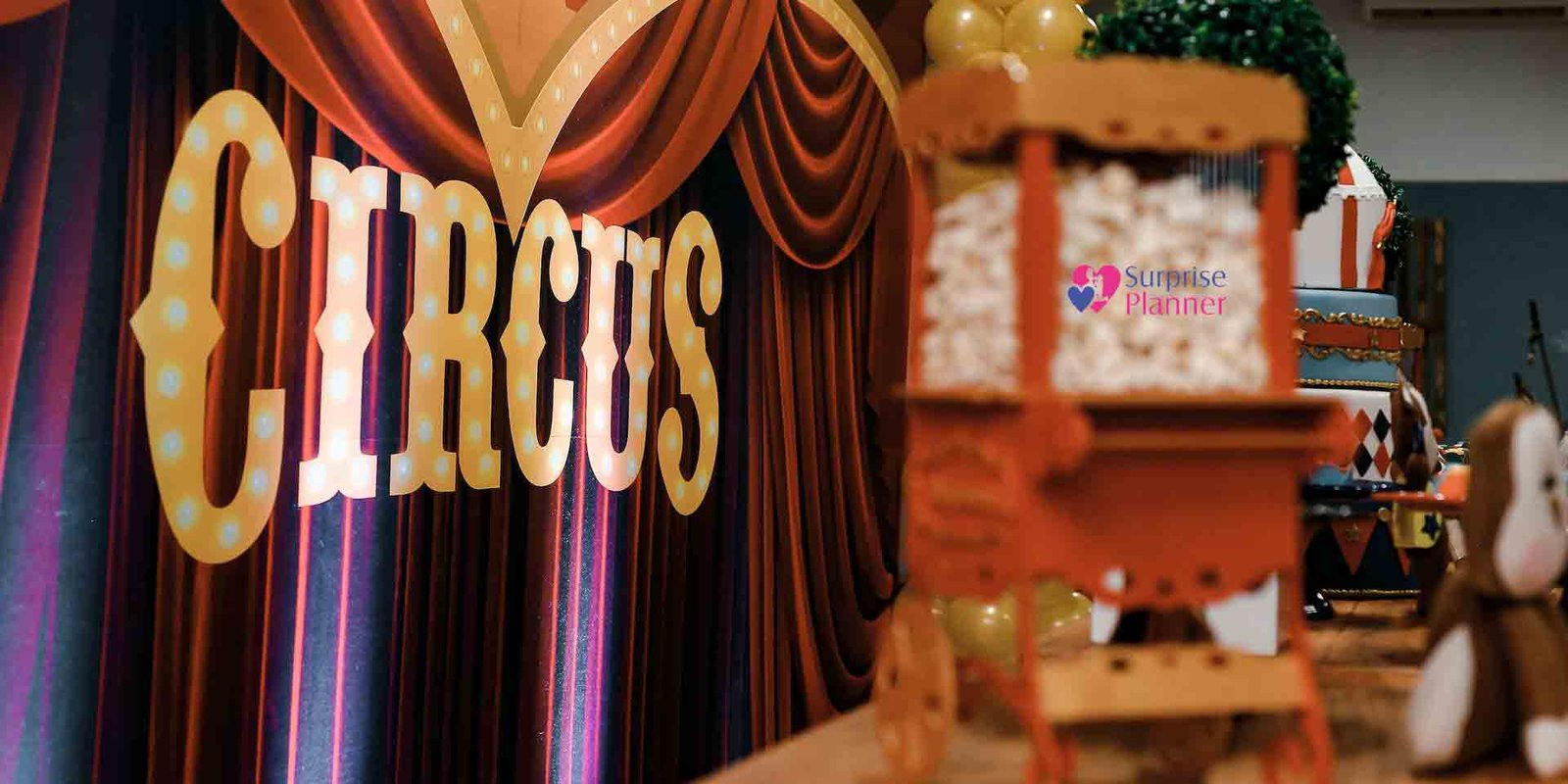 A retro-themed birthday party is a great idea to relive the eighties. Holding a retro-themed birthday party is a celebration that takes you on a thrilling journey back in time. And the good news is it doesn't have to be expensive either. For a retro-themed party, choose a specific decade that resonates with you. The 1950s, 1960s, 1970s, and 1980s are popular choices. Decorate your venue with authentic items, colors, and patterns from that era. Encourage your guests to dress up in retro fashion, embracing the unique styles of the chosen decade. A retro-themed birthday party is all about nostalgia, fun, and a delightful trip down memory lane. It's a chance to celebrate the past while creating new memories with friends and loved ones.
Fairy Tale Party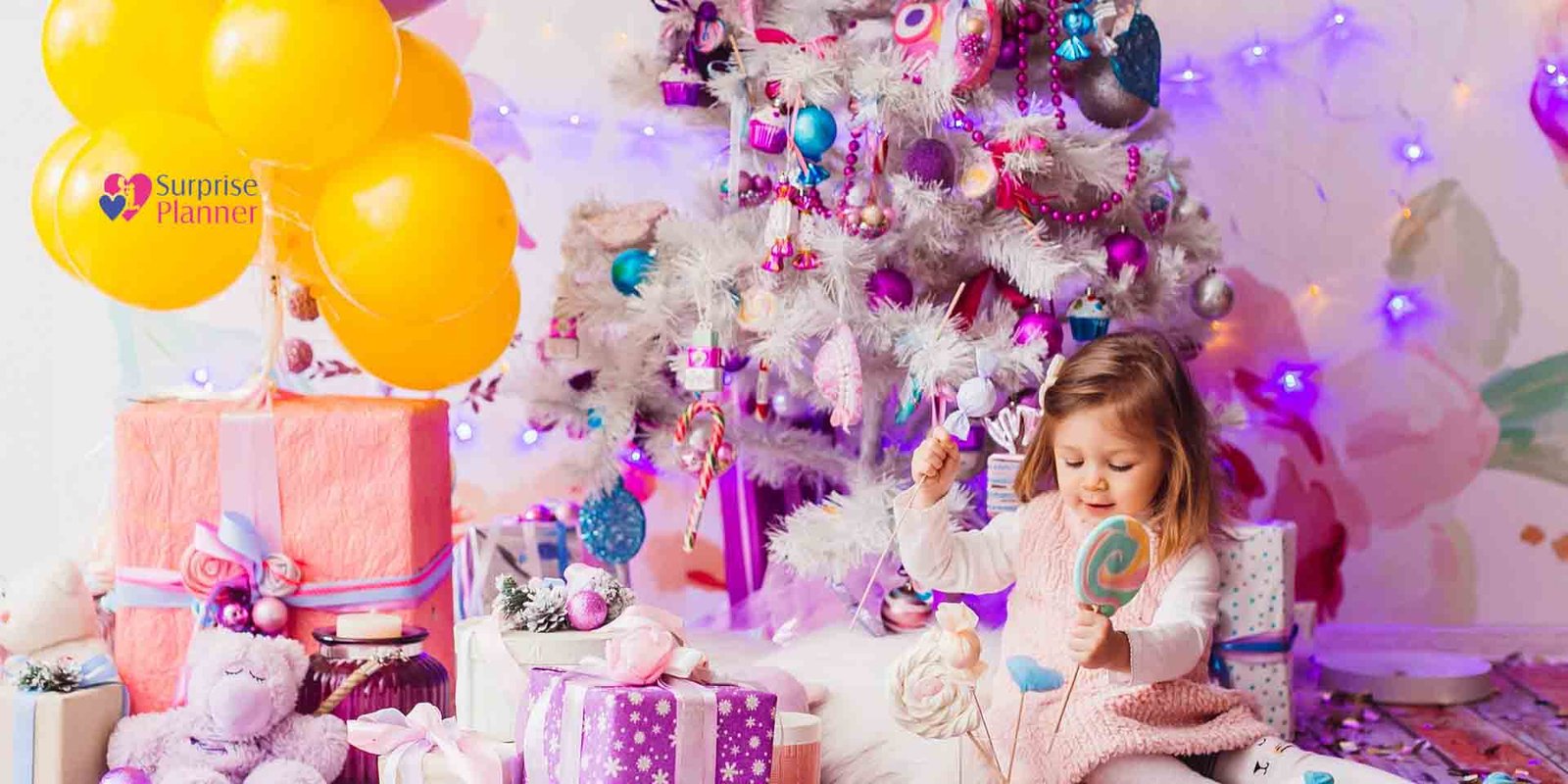 You can turn your birthday evening into a fairy tale by holding a dreamy fairy tale birthday party. Transform your space into a fairytale wonderland with dazzling fairy lights, rich foliage, and quirky décor inspired of storybook woods, you can transform your party space into a magical world. Ask your guests to light up the theme by wearing fairy tale costumes. You can also plan some activities like a treasure hunt for magical items or a storytelling session where everyone takes turns sharing their favourite fairy tales or personal experiences. The cake should be a work of art, resembling a fairy tale castle or a scene from a beloved storybook. A fairy tale birthday party is a nostalgic way to celebrate your special day, allowing you to relive childhood stories while creating memories with friends and loved ones.
Pyjama Theme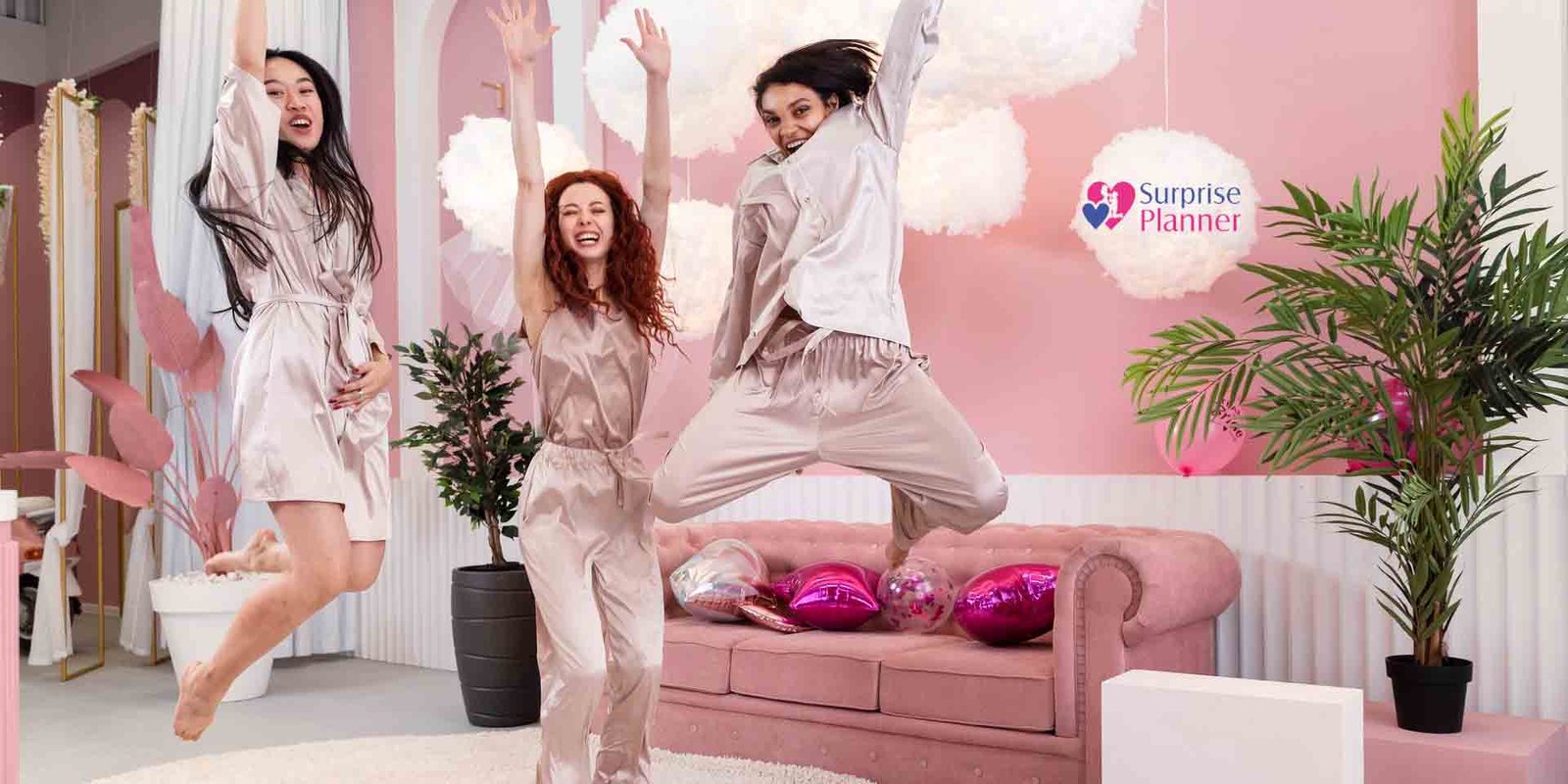 Pyjamas are all about comfort and cozyness, so is a pyjama-themed birthday party. Pyjama-themed birthday parties bring you back to the nostalgic sleepovers of childhood. It is a fantastic choice to have a party with comfort, fun, and a cosy atmosphere. Transform your party space into a slumber party haven by scattering blankets and pillows around, creating a relaxed lounge area where guests can sit, chat, and enjoy activities. Invite your guests to attend in their most comfortable sleepwear, whether it's cute pyjama sets, fluffy onesies, or quirky character-themed nightwear. This theme immediately sets a laid-back and friendly tone for the event.
Rainbow Theme Party
As indicated by their name, rainbow-themed birthday parties are a blast of colors, plus it's a refreshing change from a black-and-white party. Decorate your space with rainbow-coloured balloons, steamers, and tableware. Encourage guests to wear colourful attire to their favourite staurants. A rainbow cake with layers of bright colours is the centrepiece, adding a colourful touch to the party.
Garden Party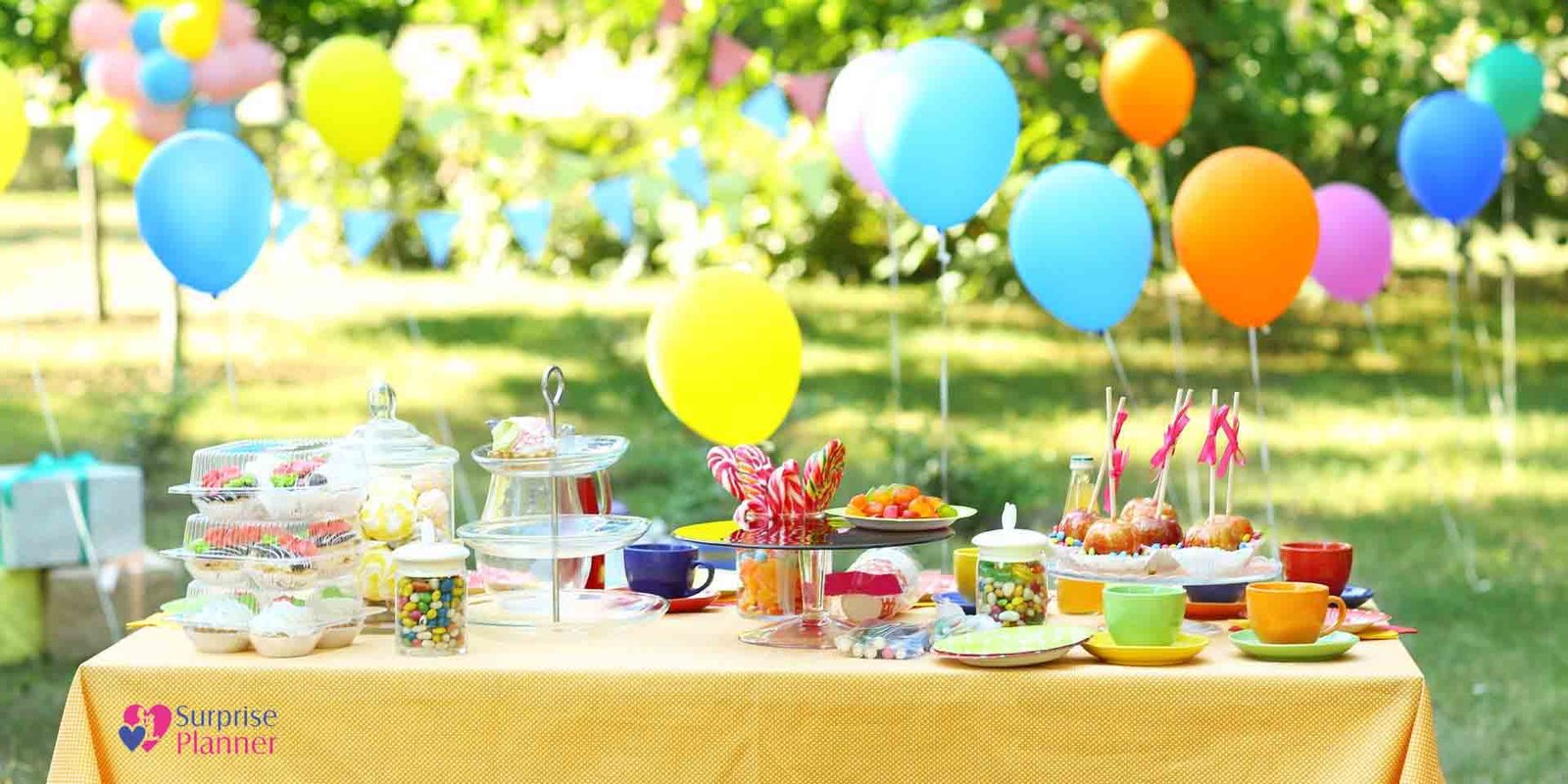 A garden-themed birthday party invokes the serenity of nature, offering a peaceful and refreshing break from the hustle and bustle of everyday life. It's perfect for those who appreciate the beauty of the outdoors and seek a tranquil yet joyful celebration. Serve a menu filled with garden-fresh delights like crisp salads, tea sandwiches, and herbal infusions. The cake can be a masterpiece adorned with edible flowers or garden-themed decorations.
Indian street food Fiesta
You can organise an Indian street food fiesta birthday party that celebrates the diverse and flavorful cuisine found on the bustling streets of India. Transform your party into a lively and colourful market with vibrant decorations, market stalls, and food carts. Guests can savour the mouthwatering array of street food classics like chaat, golgappas, dosas, pav bhaji, and kebabs. Light up the atmosphere with lively Bollywood. Complete the celebration with a cake that reflects the street food theme, like a towering chaat or golgappa-inspired cake.
Taco Fiesta theme party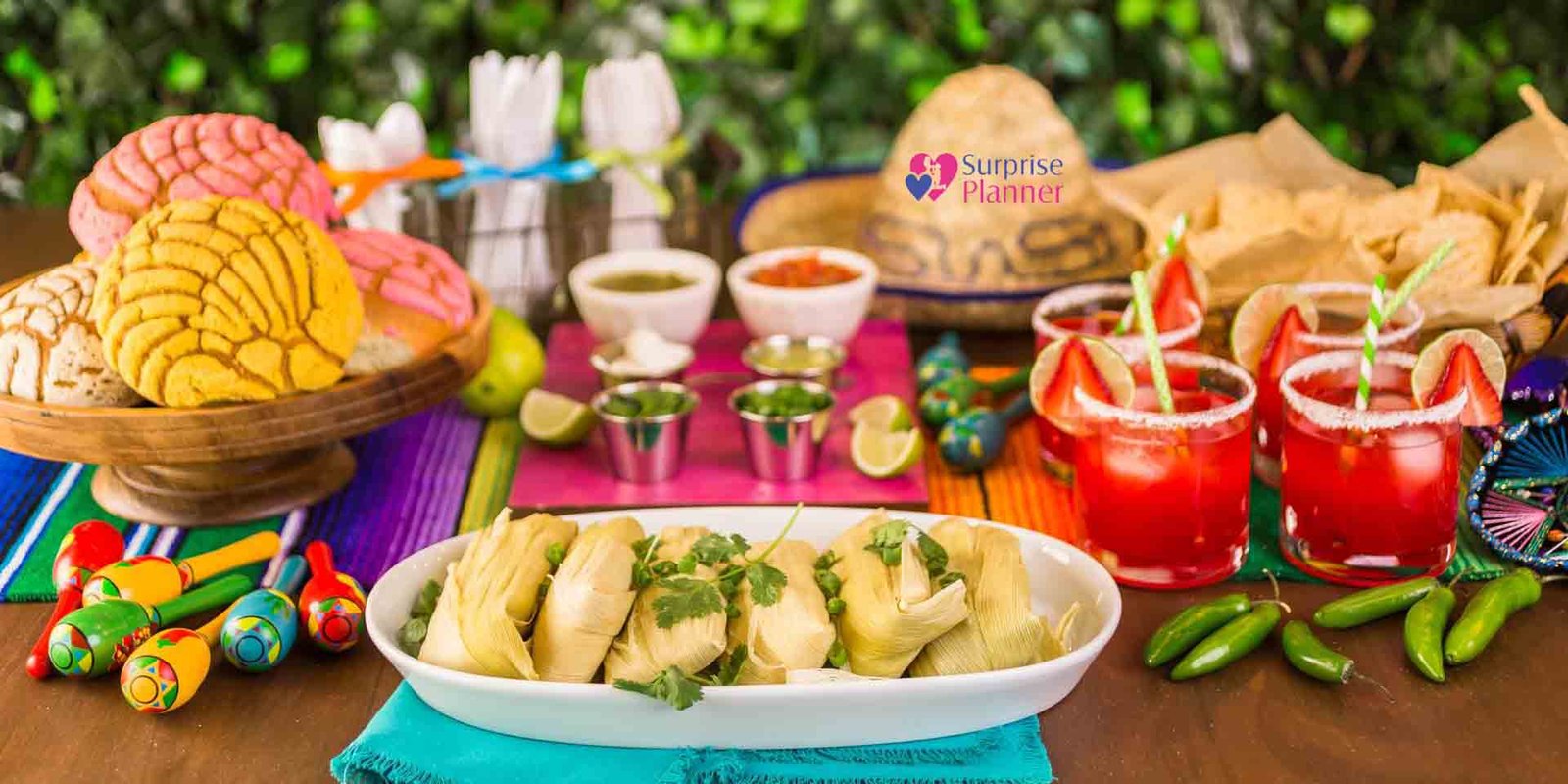 Taco Fiesta is one of those party themes that goes perfectly at any time of year. Decorate your party area with bright colours and set a playlist of traditional Mexican music. Encourage guests to attend the party wearing ponchos, sombreros, or even their favourite Mexican icons. A taco-shaped cake or sombrero cups add a deliciously thematic touch. Don't forget the margaritas and other Maxican cocktails to go with all that delicious party food. Holding a "Taco Fiesta" theme birthday party promises a spicy, fun-filled celebration for those who love the taste and spirit of Mexico.
Casino Night Birthday Party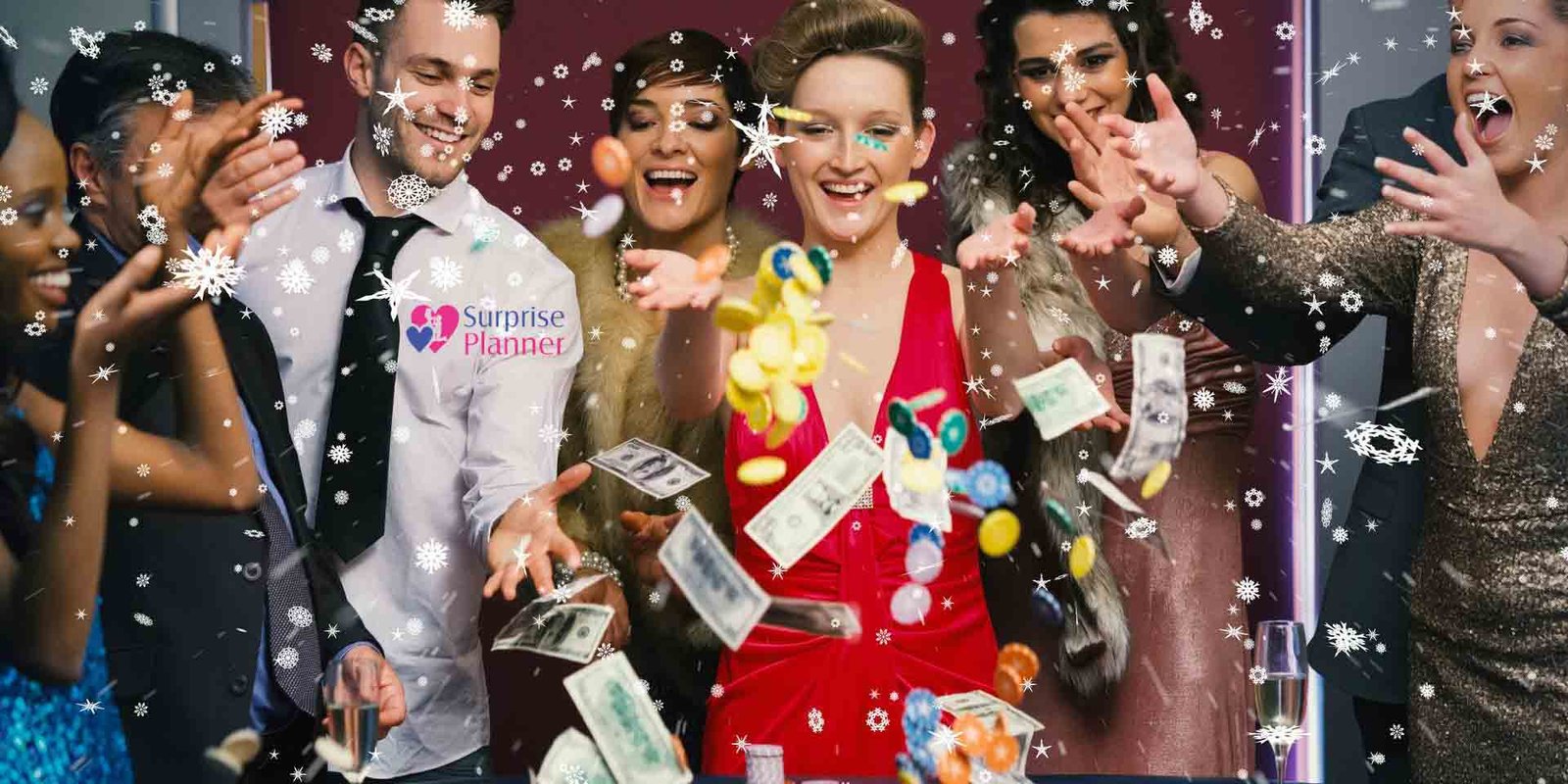 A casino-themed party is so much fun and more versatile than you might ever think. A casino-themed birthday party is perfect for those who appreciate the glamour and allure of the casino. You can recreate the casino atmosphere at your party space and bring everyone together for a birthday evening full of games. Set up games like blackjack, poker, and roulette tables with professional dealers to guide the games. For refreshments, create a martini bar and offer classic casino cocktails like martinis, mojitos, and Old Fashioneds.
Togo Party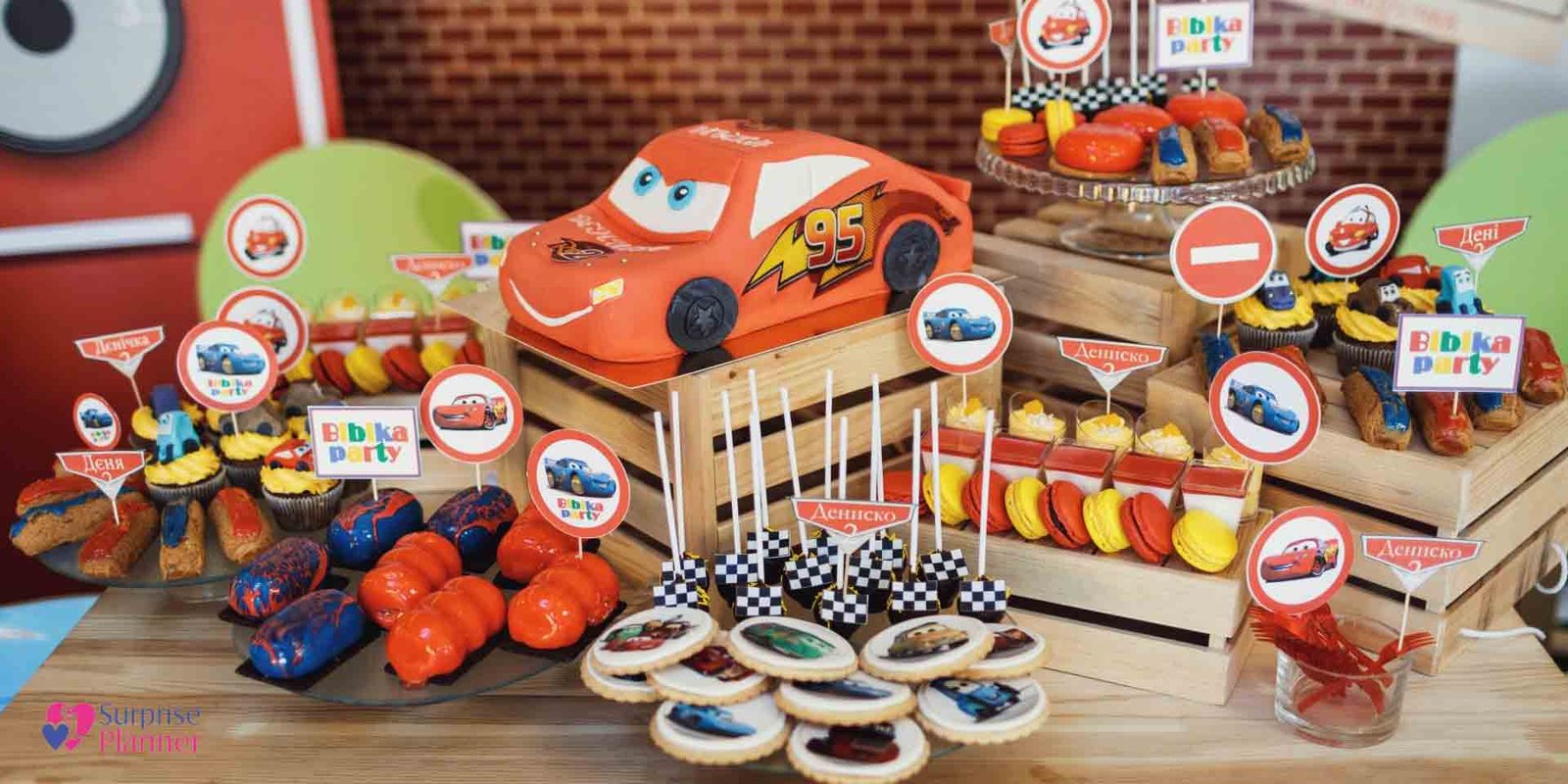 Togo parties are much more than a collage party with lots of drinks. A toga-themed birthday party offers a fascinating experience for those who seek to explore the diverse cultures of the world. Ask your guests to dress in traditional Togolese attire or African prints. Serve your guests Togolese dishes like fufu and sauce, akume, and grilled fish. You can also add Togolese music and dance to create a lively and celebratory atmosphere. Decorate your venue with Togolese flags, tribal motifs, and colourful fabrics to capture the essence of Togo's rich heritage.
Choosing the perfect theme for your birthday is the first step towards a party you'll cherish forever. By finalising the theme and infusing it into every aspect of the celebration, you'll create cherished memories that will last a lifetime. So, get ready to plan an exciting and unforgettable birthday party that your friends will talk about for years to come!